Hello, my name is Debra Jadick, I am the sole Professional Artist at Lasting Memories Reborn Nursery. I began the Art of Reborning in 2007. I have been captivated by this Art form ever since. I have always enjoyed creating things. From painting ceramics to floral arrangements.
While I enjoyed these art forms I was not passionate about them. They held my attention for fleeting moments and then it was on to other things. When I discovered Reborn Babies I also discovered my Passion. I love every aspect of this art form. What keeps me captivated is that each doll is a unique one of a kind creation. From the different facial features to all of the many folds and creases in the baby's limbs. No two babies are exactly alike.
It is amazing watching a blank piece of vinyl become a lifelike baby.
In 2014 I was honored with many opportunities. Marita Winters asked me to create her Sydney Prototype that was released at the DEDS in June. I also had the pleasure of creating her Lexi prototype which was released in October of 2014.
2014 also found me being one of the Co-Owners for the ROSE International Doll Show Down East. Formerly the Down East Doll Show. What an amazing opportunity this was both on a personal and a professional level. I enjoyed meeting so many of you at the DEDS.
My Raleigh sculpt (sculpted by Marita Winters) was in the movie H. The World Premiere of H was August 28, 2014 at the Venice Film Festival.
2014 also saw me taking my Reborning Studio to a full time position! This is the most exciting thing. I am now working from home creating these babies every day! I would like to say a HUGE THANK YOU to all that have supported me throughout the years. Without all of you I would not have been able to realize this dream!
I was a featured Artist in the Reborn World Magazine October/November issue.
2015
Shortland Street International Soap Opera. I had the huge honor of creating the stand in baby for the main character.
I have been blessed with so many new clients in 2015. I thank each and every one of you for your support!
I started doing traveling classes! I had the opportunity to go to North Carolina last year and then a group class in Alabama. 2016 I am planning a class in Tampa, FL. Cincinnati, OH and a few other locations! Please visit the class page to learn more!
Thank You for visiting my nursery and taking the time to share in my passion. I hope that you have enjoyed your visit. Please come back often as I am adding more babies on a regular basis.
Debra C. Jadick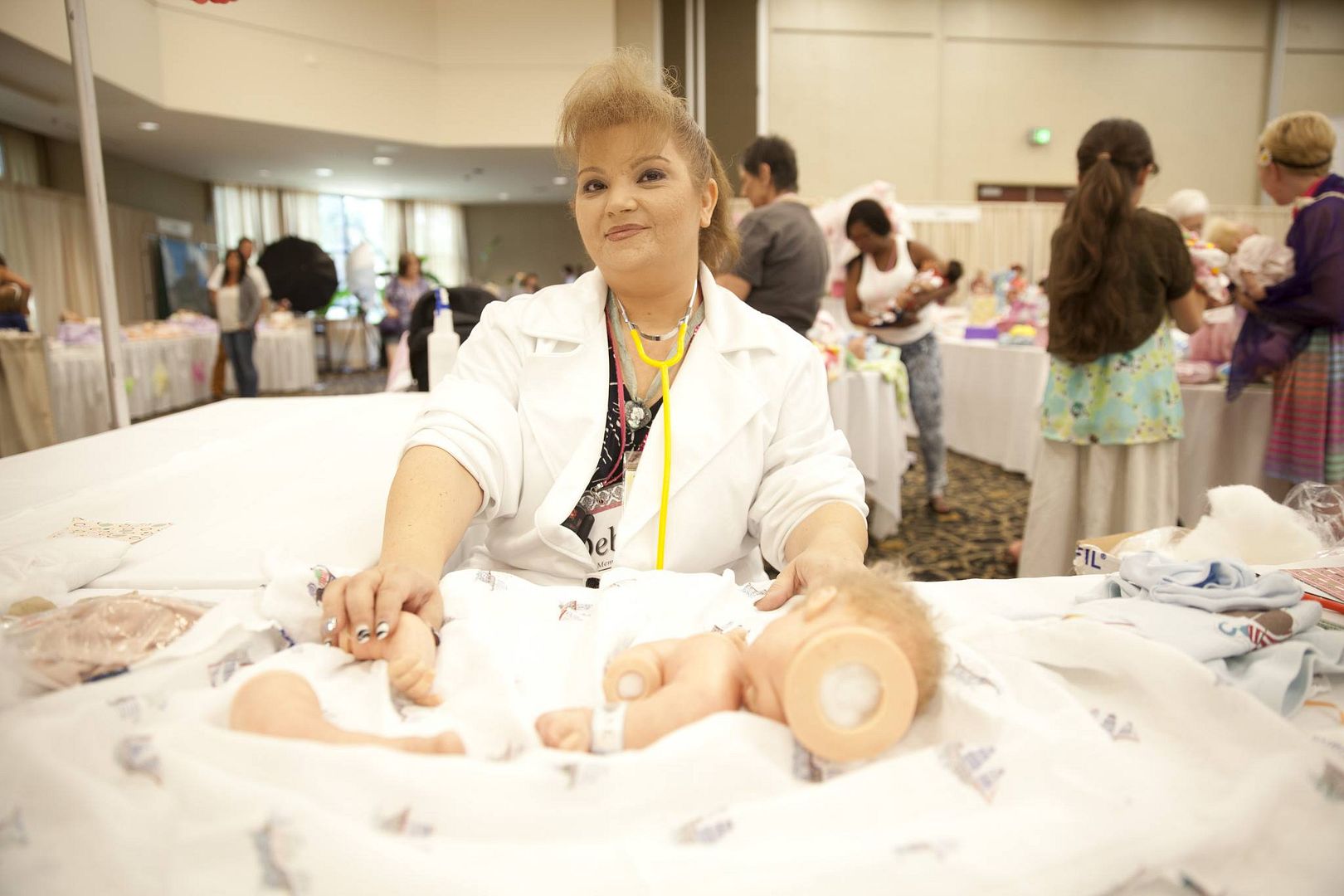 Taken at the 2014 DEDS Dolly Hospital