:: SITEMAP ::

Home

Adoptable Babies

Adopted Babies

New Mommies

Services Offered

Classes Offered

Payment Terms

Testimonials

About The Artist

Guilds & Awards

Contact Me

Reborn Process




To see photos of the classes please scroll down!

Classes

I offer classes both in my studio or in your home. Pricing will vary according to travel. I also offer group classes at a location of your choosing. There is a minimum and a maximum amount of students needed for the group classes.

My next group Classes will be in October in Atlanta, GA. I will be offering a Caucasian Ethnic class. Please see details below.

Lasting Memories Reborn Nursery Caucasian Class October 2017

Lasting Memories Reborn Nursery

October 2017

Caucasian Reborning Class

Dates: October 20th, 21st and 22nd (Friday, Saturday, Sunday)

Check in would be the 19th (Thursday) checkout can either be the 22nd or 23rd (Sunday or Monday)

Class:

$695.00 for 3 days (9am to 9pm) times can change go longer or shorter depending on how quickly everyone works. Usually a 12 hour day with a 1 hour lunch. Please note on the 3rd day the times are different. 9am to 2pm

Location/Hotel: Atlanta, GA Holiday Inn & Suites Atlanta North 1380 Virginia Avenue, Atlanta, Georgia, 30344 United States 1-404-305-9990



Minimum of 12 students Maximum of 20

Sign up is from April 25th through May 31st

Hotel Rooms: $109.00 per night plus tax (there is a catch here. If we do not get at least 9 hotel rooms (suite or regular) booked 10 with me the rates will go up. ) Suites are available for $139.00 plus tax (suites include a private bedroom with balcony (at least the one I stayed in had this) bathroom, small kitchen (fridge, sink, microwave, coffee machine, cabinets and 2 seater table) Living room with pull out sofa (according to Monique Hicks it was very comfortable) seating chairs. Both rooms come with a phone and a TV. Living room has a desk as well as dressers. I do not like sharing my hotel room however, Monique and I did and it was very comfortable, private and nice.

Parking: Free. I have negotiated free parking for our stay.

Shuttle Service: FREE to and from the airport 24 hours. Free within a 5 mile radius please check with hotels on times. Please note between the hours of 2am and 4am you do have to call the front desk to set up the service. The shuttle runs every 20 mins.

Pets: This is a pet friendly hotel so feel free to bring your fur baby. Please check with the hotel for any fees associated with this. There is a fee of $100.00 for the entire stay. (Subject to change please check with the hotel)

PAYMENTS: I can spread the class payments out over the 5 months with the first payment being due in May 2017. Payments would be $139.00 per month with the final payment being made no later than October 10, 2017.

ATTENTION: An Ethnic Reborning class is also being offered for $795.00 the four days immediately after this class. Monday, Tuesday, Wednesday, Thursday October 23rd through October 26th. If you are wanting to take both classes a $150.00 discount will be given. Total cost for the two classes is $1340.00 payable at $268.00 per month. This does NOT include your sleeping accommodations.

This class will cover all aspects of Reborning a Caucasian baby. When you go home you will be taking home a completed, assembled reborn baby that you have created! (Hair will not be completed) This is a beginner to an advanced class. This means that no matter your skill level you can attend.

SCHEDULE Thursday: Set Up meet and greet (attendance not mandatory) Friday: 9am class starts Ending times will vary We will discuss what the class is about and get to know one another. The first day covers how to neutralize using the color wheel, flesh tones and mottling Saturday: 9am Class Starts Ending times will vary. Finer details, creases, assembly Graduation. Sunday: Beginners Rooting, Demonstration of various rooting styles, techniques, discussing different kinds of hair, needles, and sealers. Rooting practice. Questions and Answers

Please note: This schedule is just a rough outline. Each student works at a different pace. No one will be left behind! We do not have a formal schedule. You are coming to learn. We break for lunch when everyone gets hungry. So speak up as I only eat once a day lol and you may starve if you stick to my schedule. There is a restaurant in the hotel and others within walking distance. There is a FREE shuttle within a 5 mile radius. Please choose where you go wisely as lunch is ONLY 1 hour. Feel free to bring drinks or snacks to the classroom for yourself as we put in a full day!!! Class days except for the last day are usually around 12 hours. If you have problems sitting on chairs bring a cushion.

Supplies Included Each student will receive

1 18 to 20 inch kit (kit to be determined)

1 Set of Paints

4 to 5 Starter Brushes

1 Set of sponges

4 to 5 Bowls

1 printed tutorial

1 Caucasian LMRN Class of 2017 Body

2 Magnets

1 Pacifier

Starter Needles

1 Diaper

The above items you will take home with you!

What is provided for Use during class?

Instructor will also provide the weighting materials, thinners, mediums, paper towels, and art pads for the class to use during the class. 4 Ovens will be provided for use in the class. If you are local and attending and have a nuwave oven you use please bring to the class. 1-drying rack (for use in class they are available for purchase for $29.00 rectangle and $39.00 round)

Students are requested to bring:

Comfortable clothing (clothing that you do not care if paint gets on it)

An old towel for your lap

Baby outfit to dress your baby in (including hat)

If you have painted before feel free to bring your favorite brushes.

Hair. Students are required to bring the hair of your choice.

Eyes for open eyed babies.

And most importantly your willingness to learn!

A little bit about me:

I have been Reborning since 2007. I have had the honor of creating two prototypes for Marita Winters. Sydney and Lexi. My Marita Winters Raleigh sculpt was in the movie H. and I have had two other babies in commercials. I have a baby in the International Soap Opera Shortland Street (Noah by Reva Schick). Reborn World Magazine did a feature article on me and has asked me to be a contributing writer on numerous occasions regarding the Reborning Industry. I was co-owner of the ROSE Down East Doll Show and the ROSE show. I have been teaching group and personal Reborning classes since 2014.

FOR THIS CLASS: The kit has yet to be determined. I will announce as soon as I decide. This is not a paint by numbers class. You will learn how to mix paints which will vary from student to student. You will learn to trust in yourself to achieve the look that you want to create.

IMPORTANT To sign up for this class please send me the following information in a private message or an email to lastingmemoriesnursery@yahoo.com If you have questions please call me at 256-405-4053! Your full legal name

Billing address

Phone number

Email address

PayPal email address if different

Once I have this information a contract will be typed up and sent to you for signature.

Billing is done on the 25th of each month for payment by the 10th of the following month. First payment is due within (seven) 7 days of the time you sign the contract to hold your place. Seats sell out quickly and I am limited to 20 students per class.

The October Ethnic Class has been Postponed until April 2018 in Atlanta. The Caucasian Class is still happening!!!

I was blessed with having Lillian Howard come to the studio to learn both Caucasian and Ethnic skin tones. She was here for 6 days and we had so much fun!! She is truly a natural at creating Reborns. Here are some photos of her babies.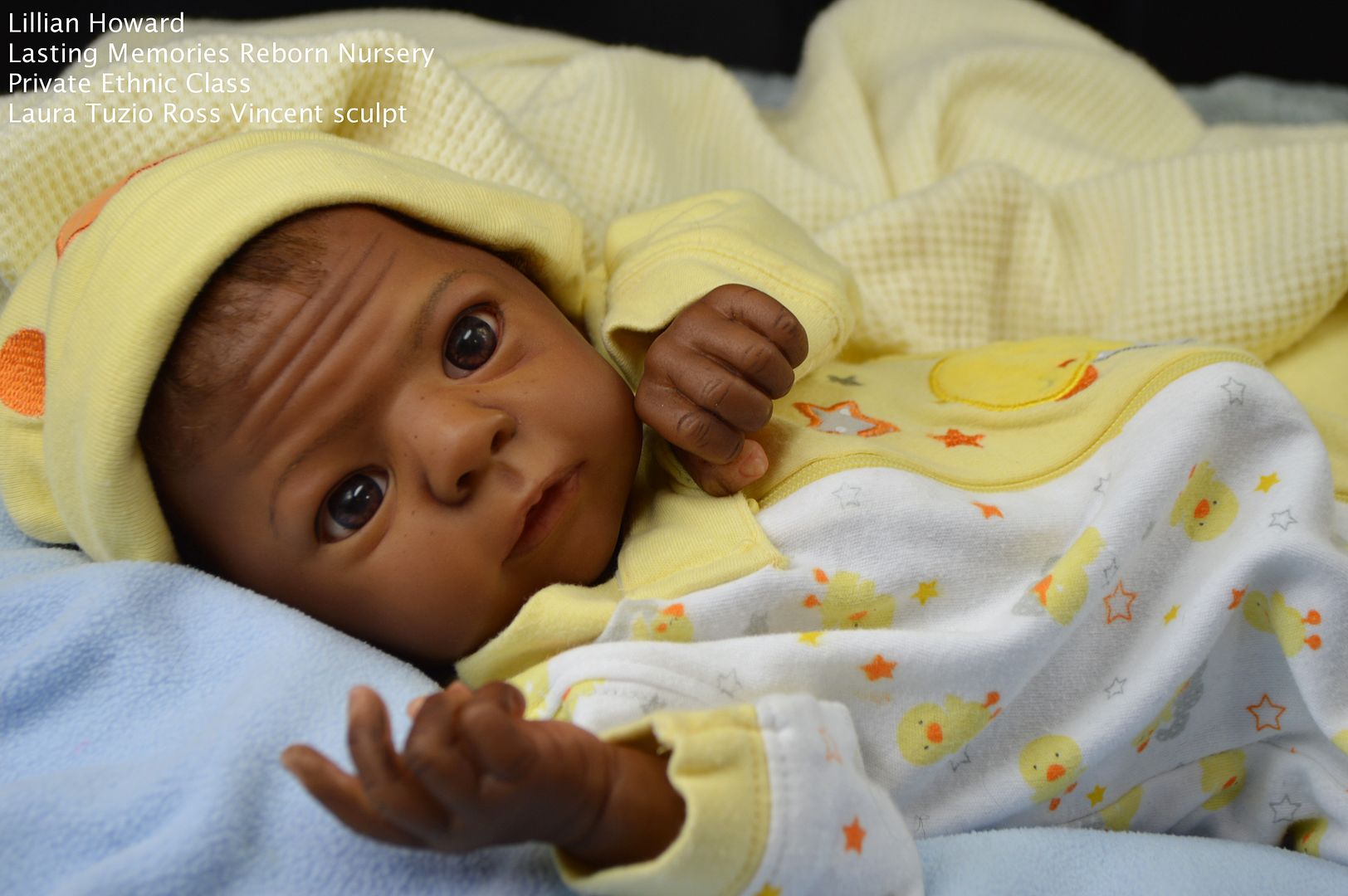 Laura Tuzio Ross Vincent sculpt was the sculpt that we chose for the Ethnic portion of the class. This is Lillian's very first ethnic reborn creation and only her second ever reborn!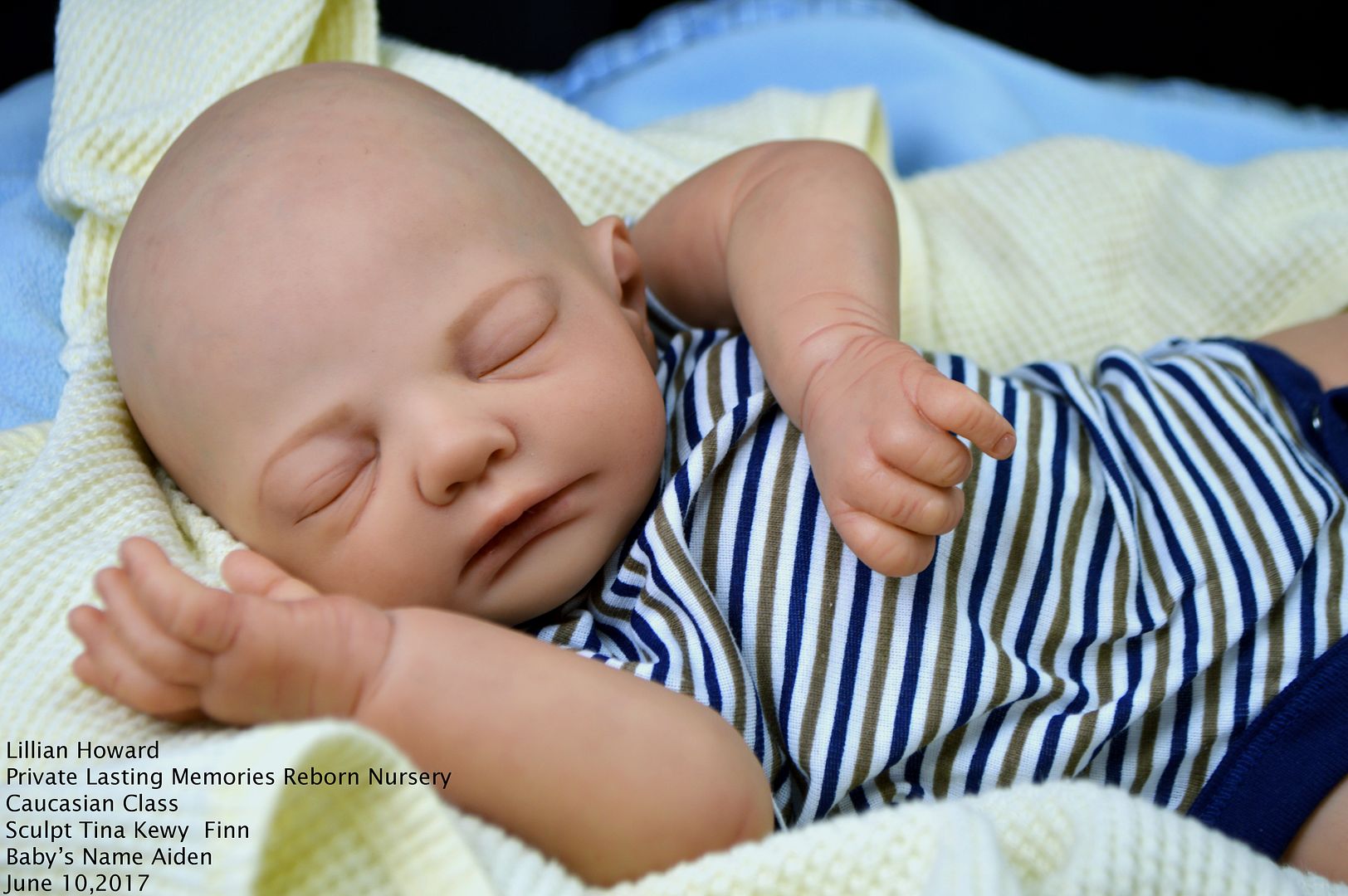 Tina Kewy Finn sculpt was the baby of choice for the Caucasian sculpt. This baby above is Lillians very first Reborn Baby! She did amazing on both of the classes and I am so incredibly proud of her.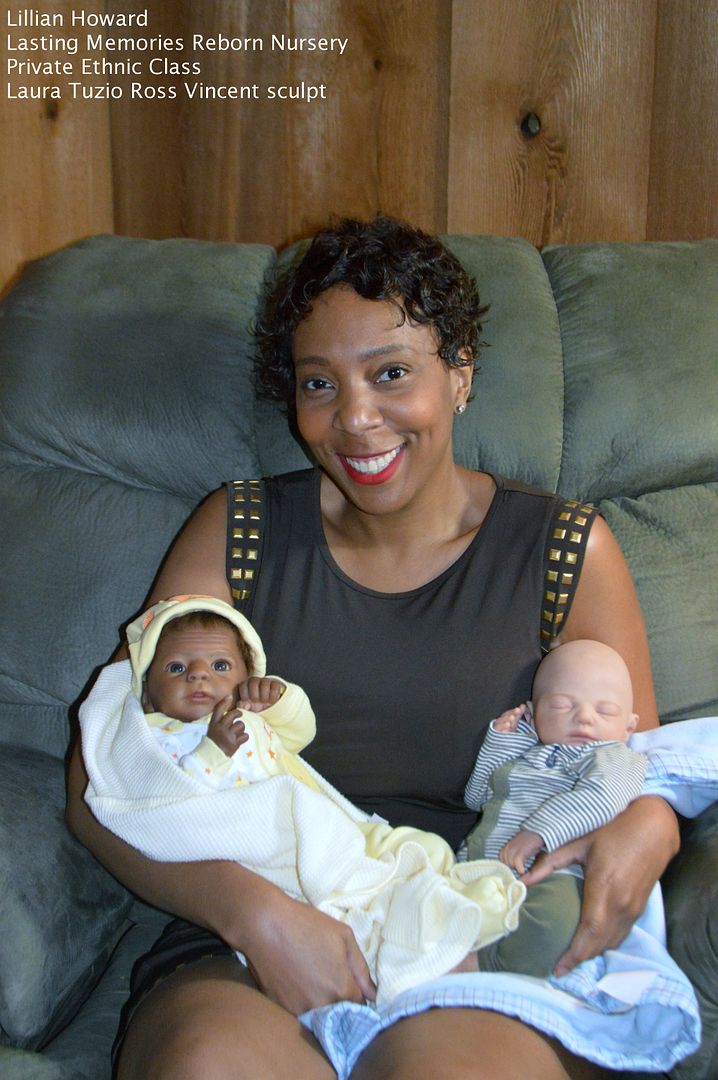 Lillian with her babies before flying back home!

I had the wonderful opportunity to teach a private ethnic reborning class with Angelia Dean Hardy. She did an amazing job in class and I cant wait to see how far she goes. This is only the second reborn she has ever made!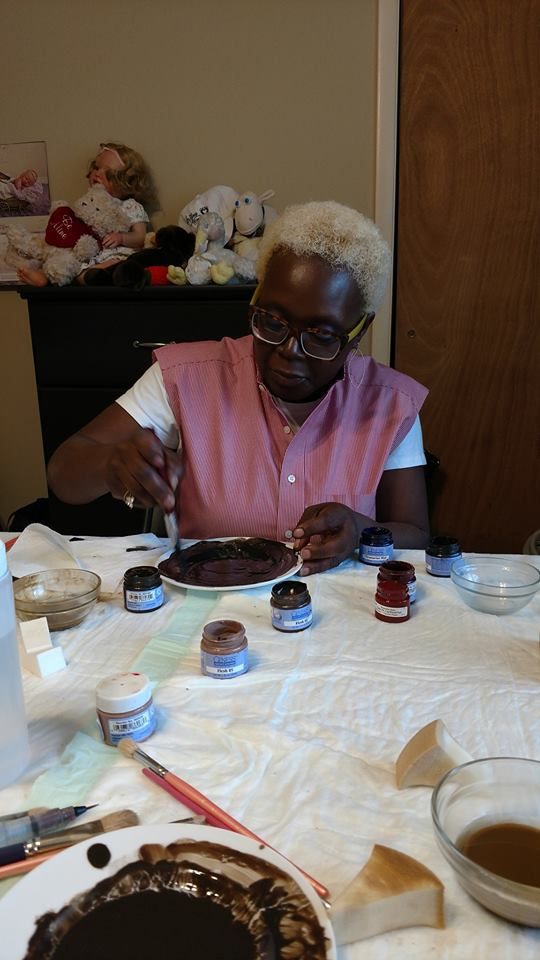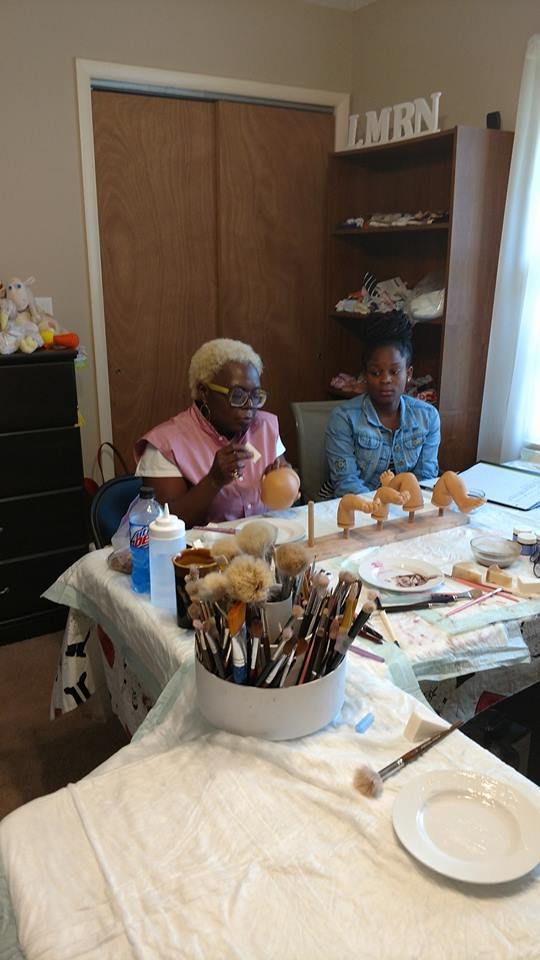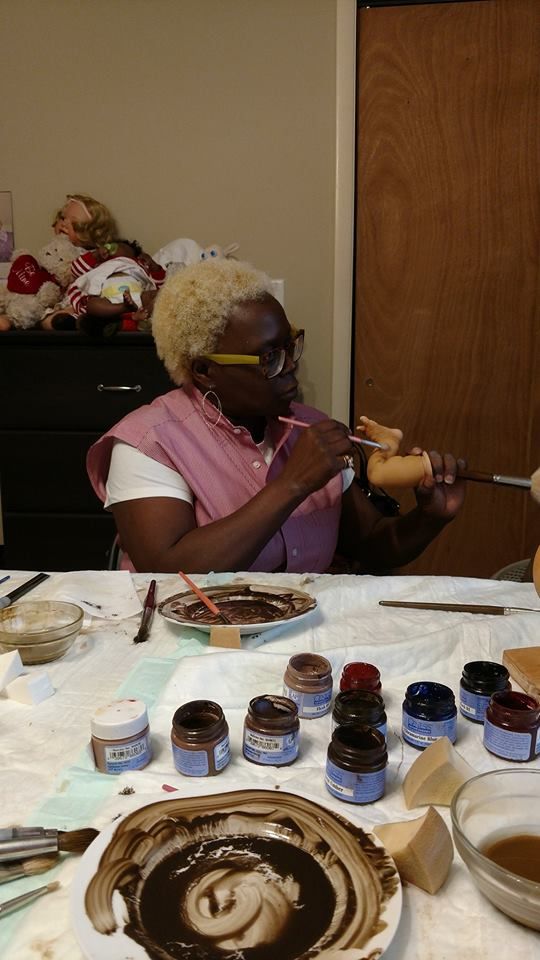 And now for the baby!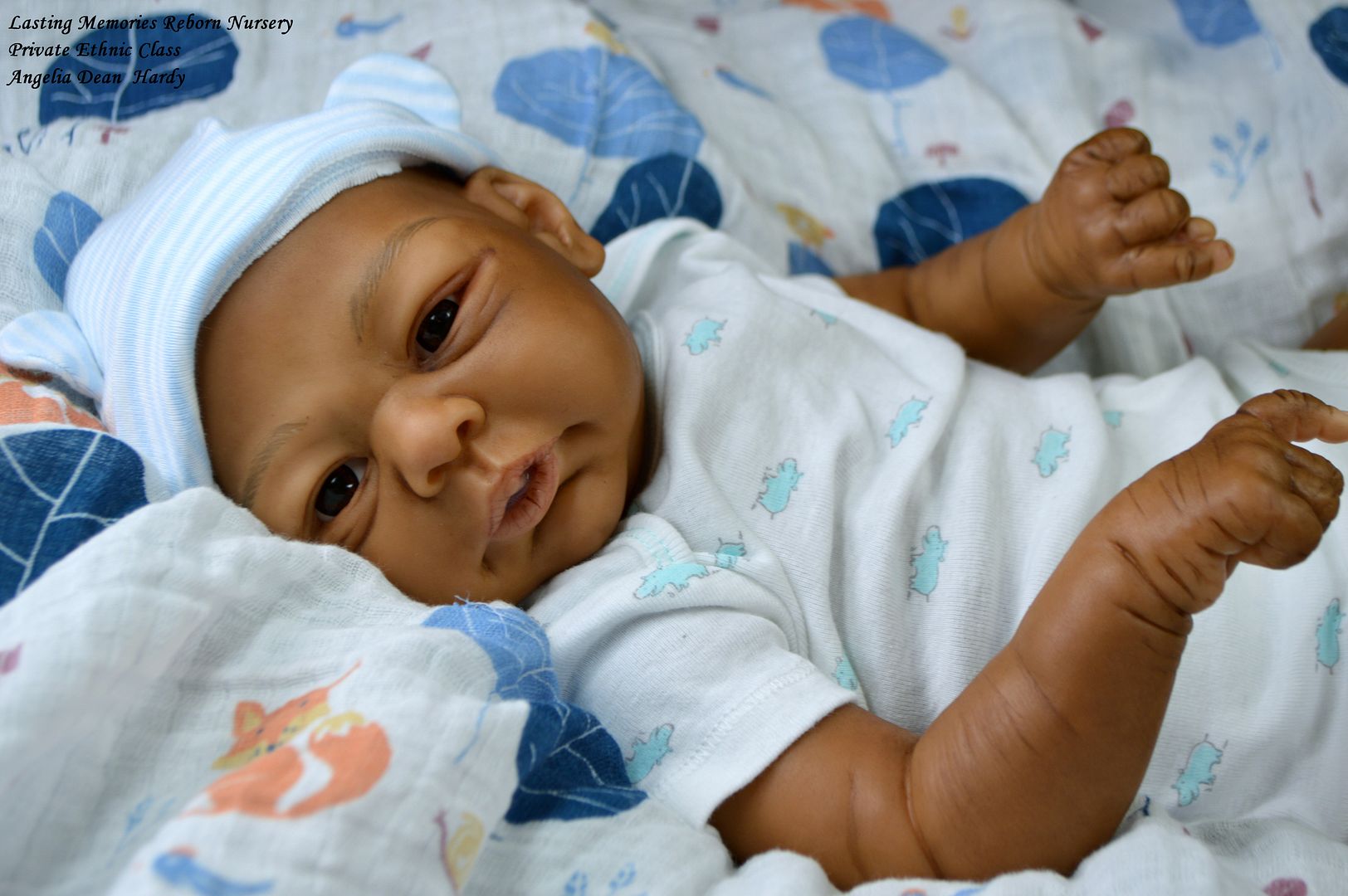 Below is a photo of her first Reborn that she created before the class and her Reborn baby she created in the class!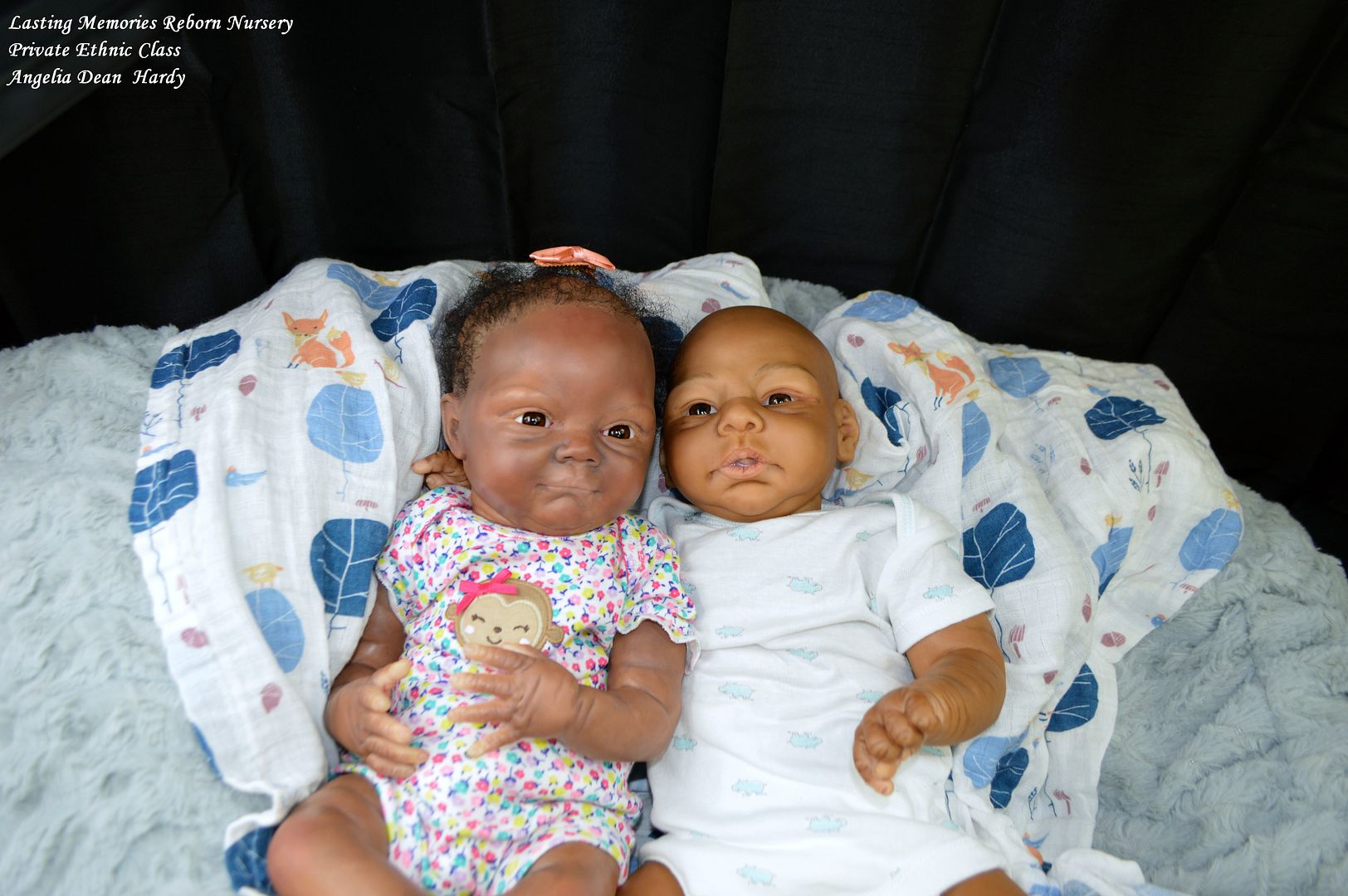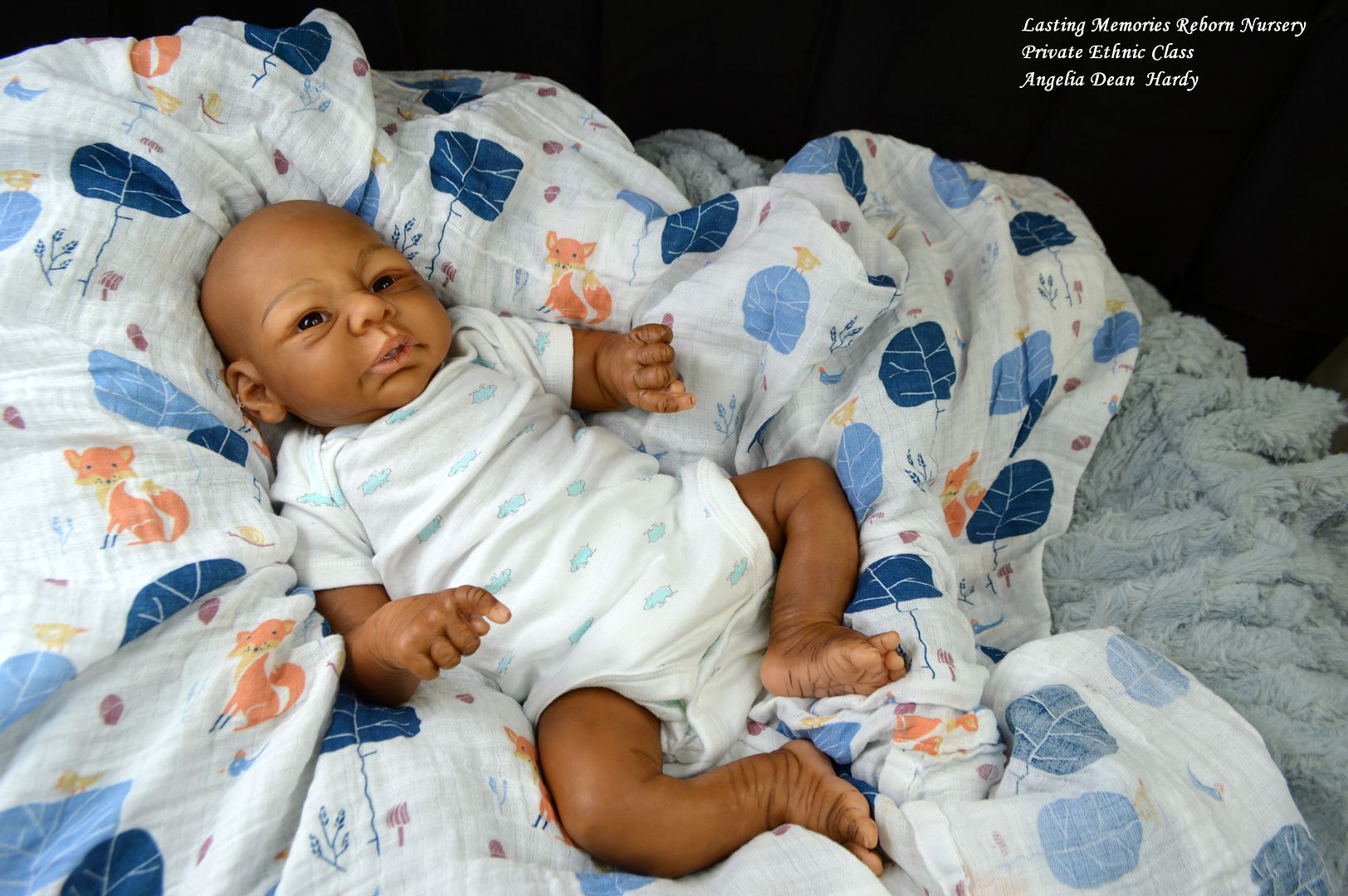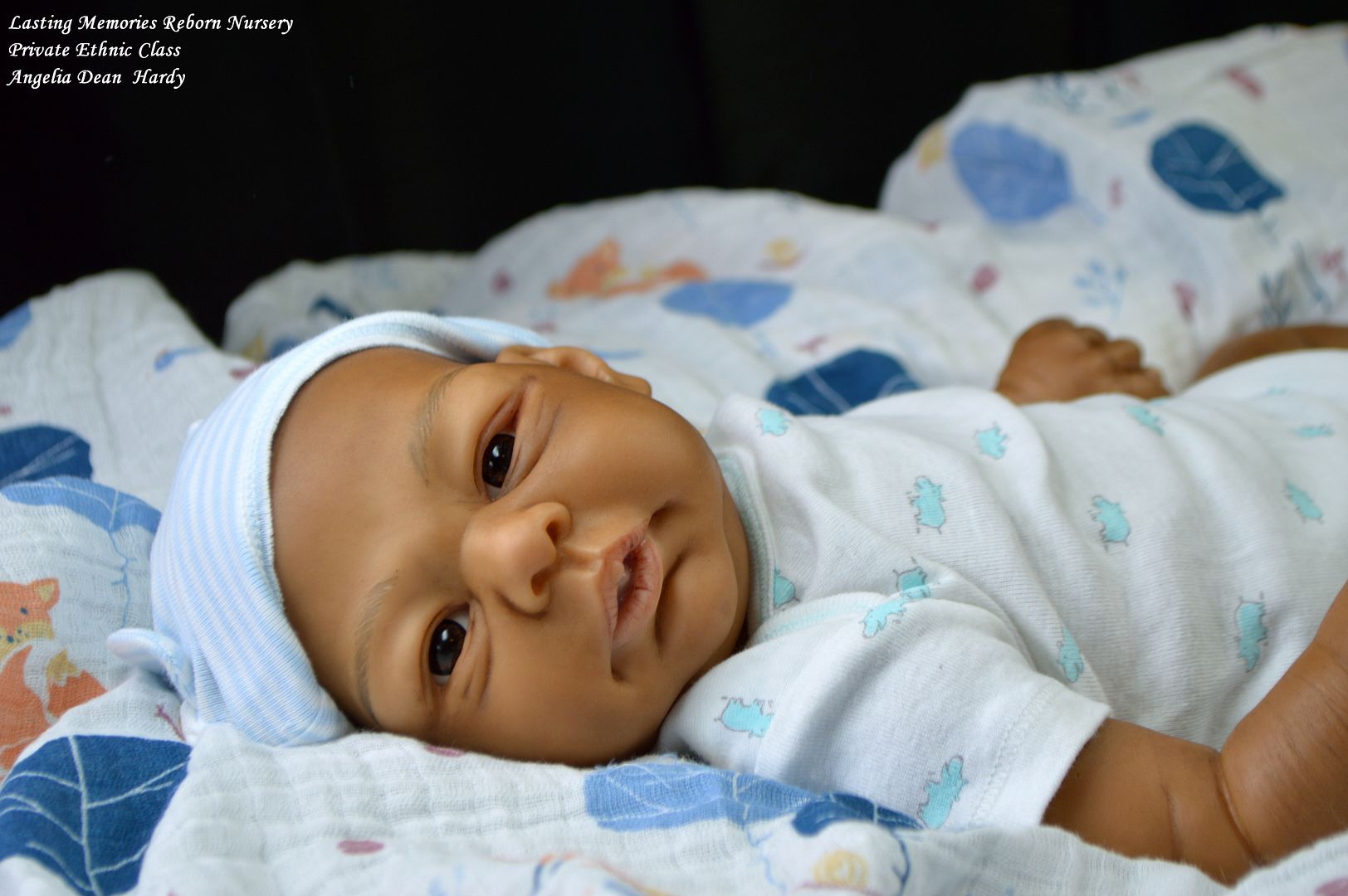 Below you will find a few photos from the April Atlanta LMRN Ethnic Reborning Class. To watch videos please visit my Facebook page.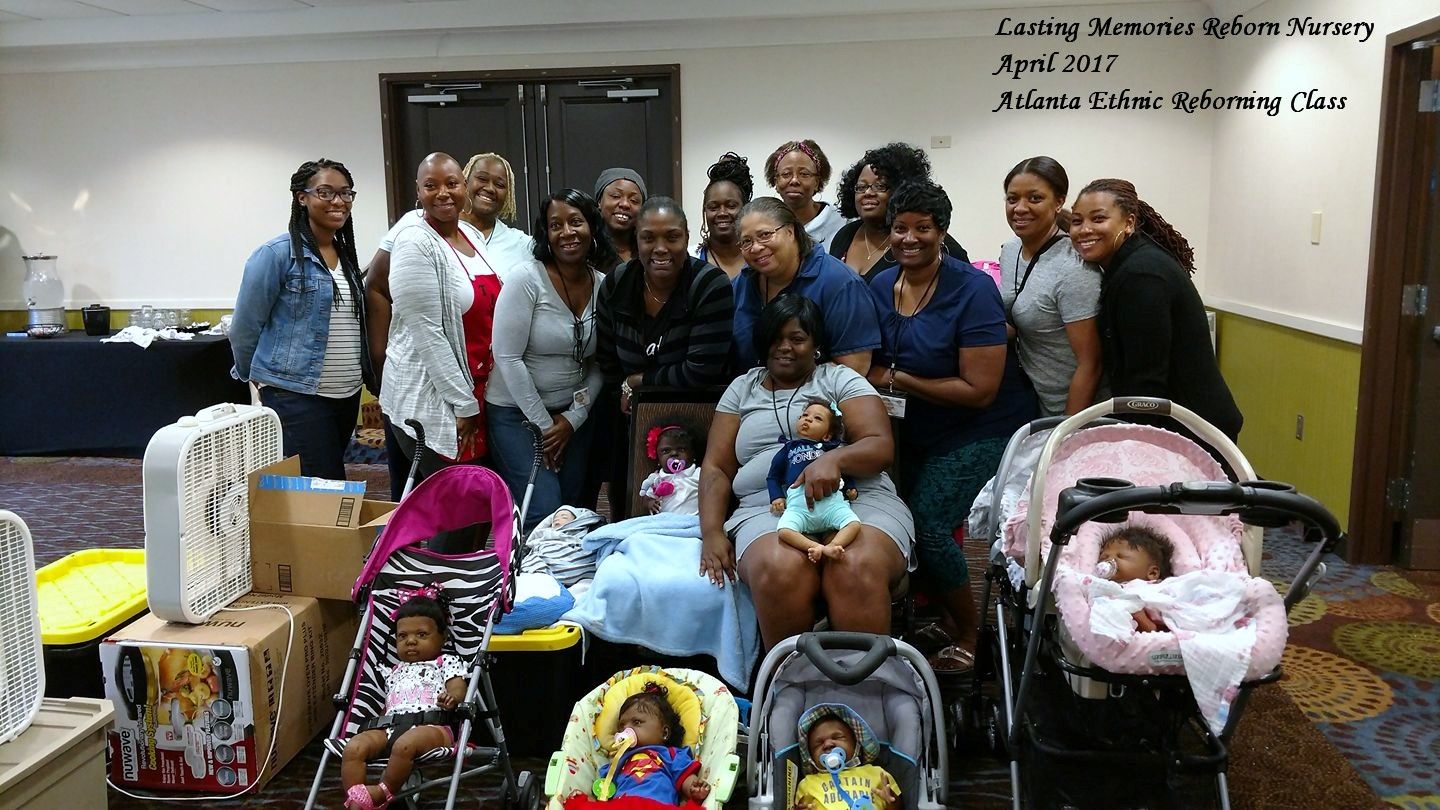 Some of the 18 students that attended in the LMRN Daycare. I encourage everyone to bring their babies from their personal collection.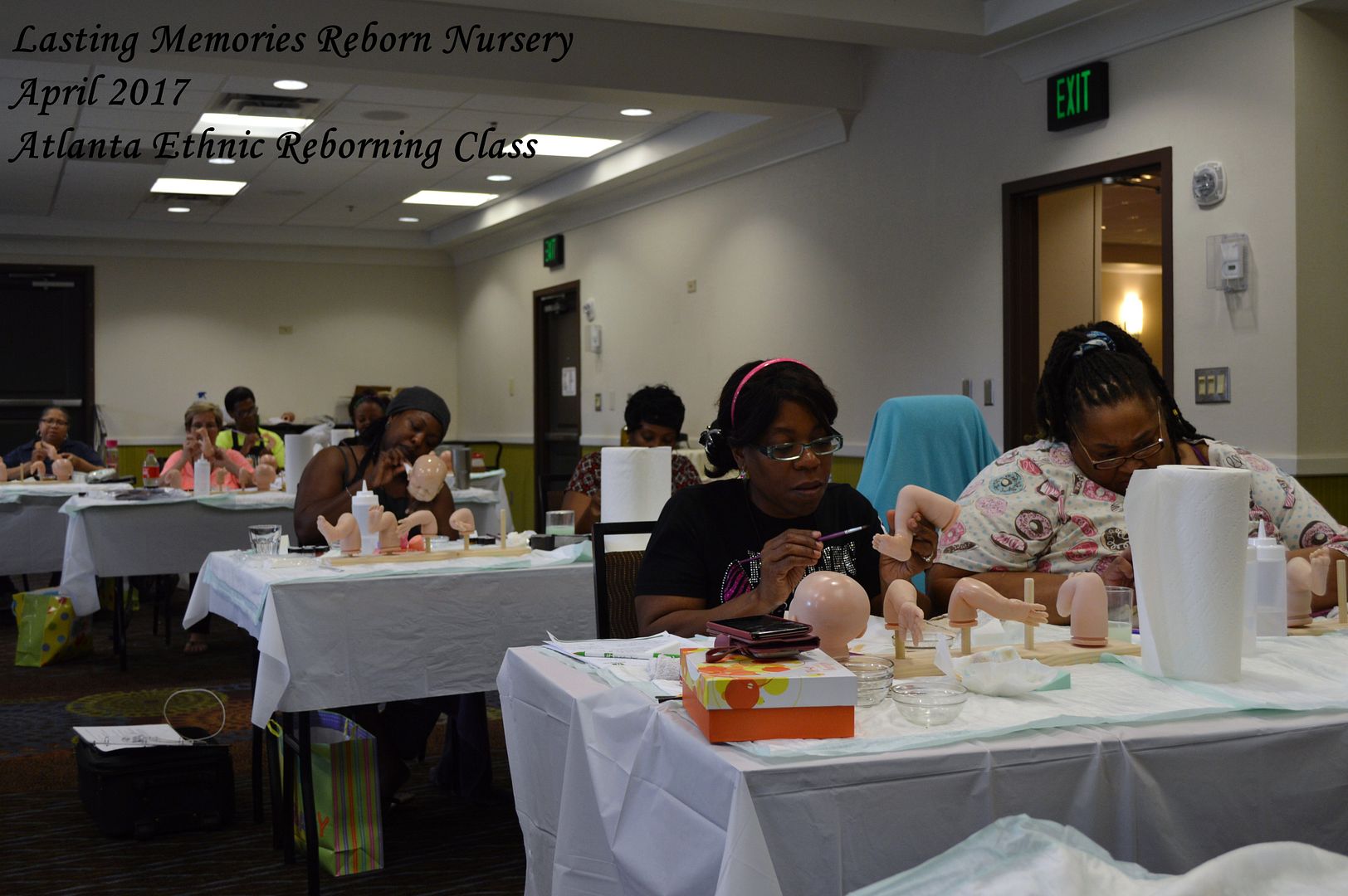 Working hard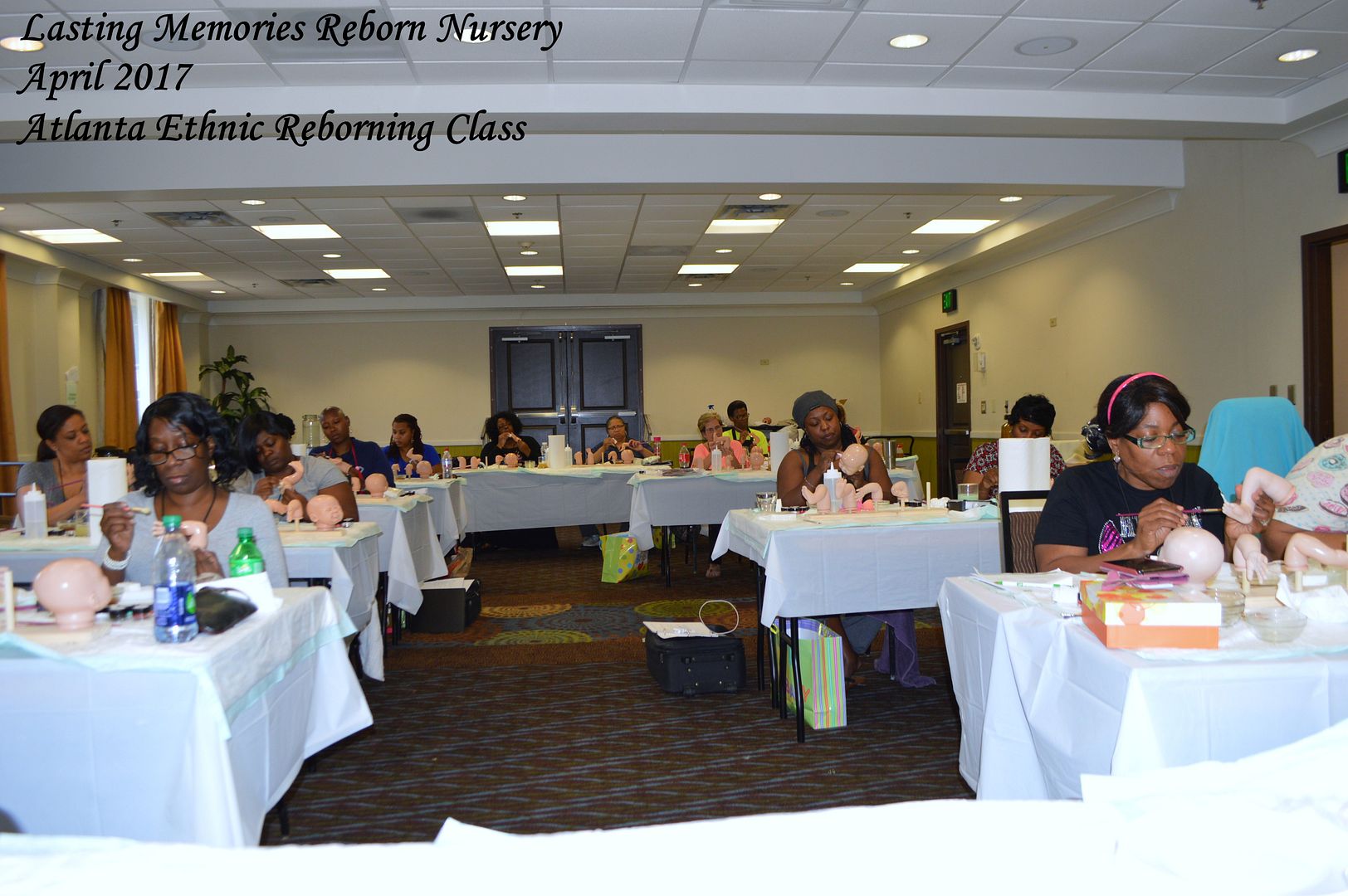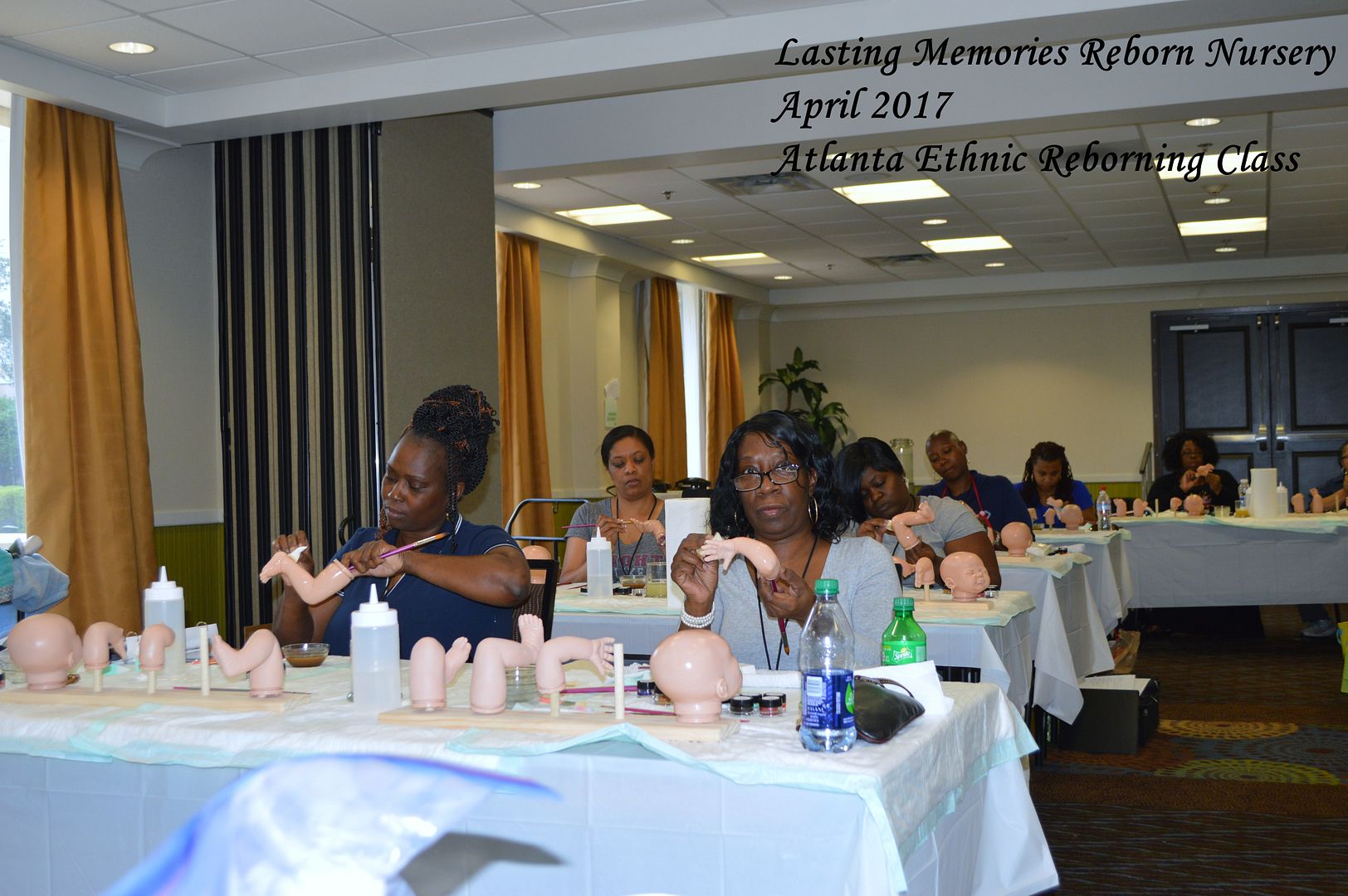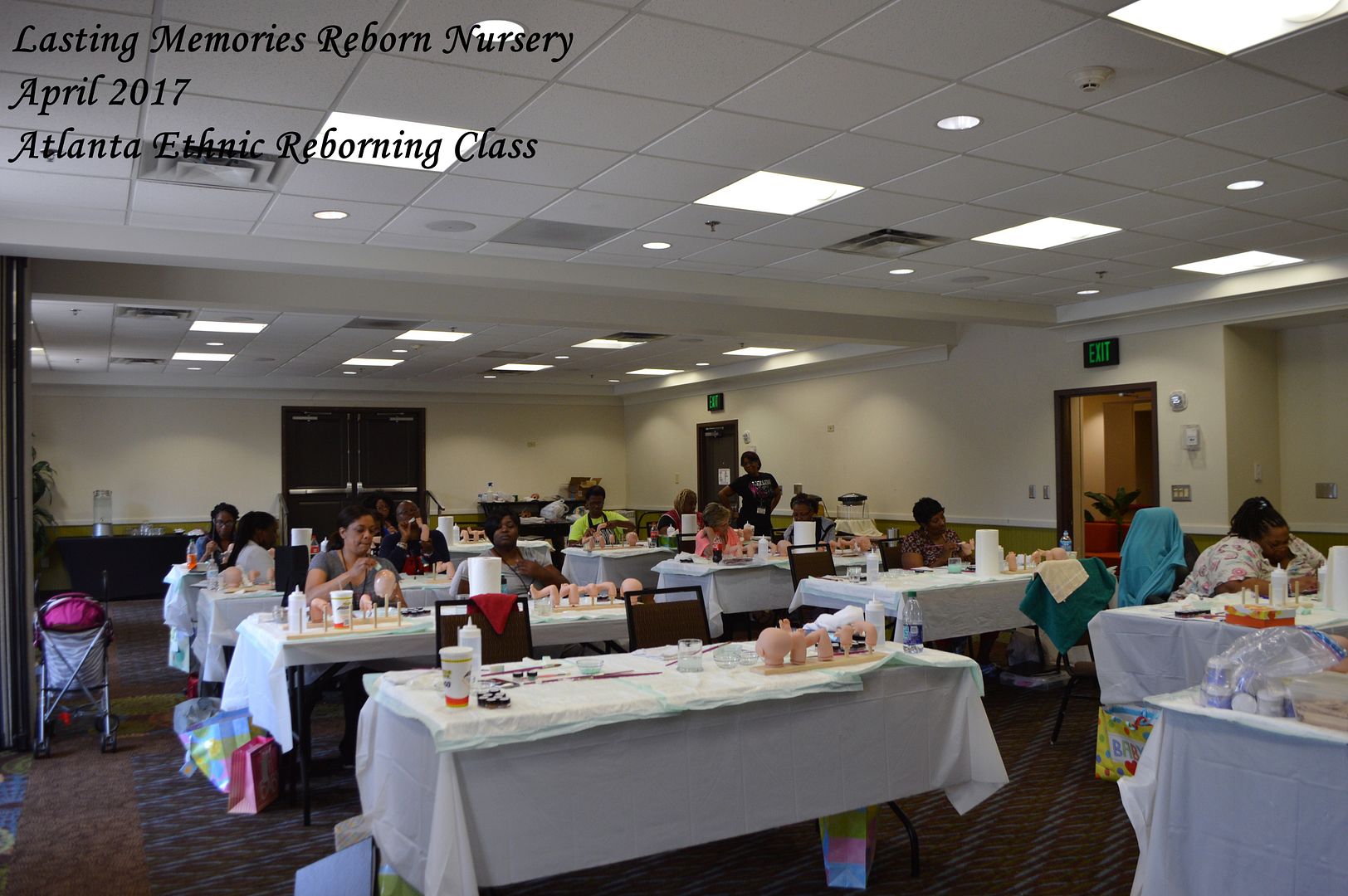 Here are some of the students with their finished baby that they created in class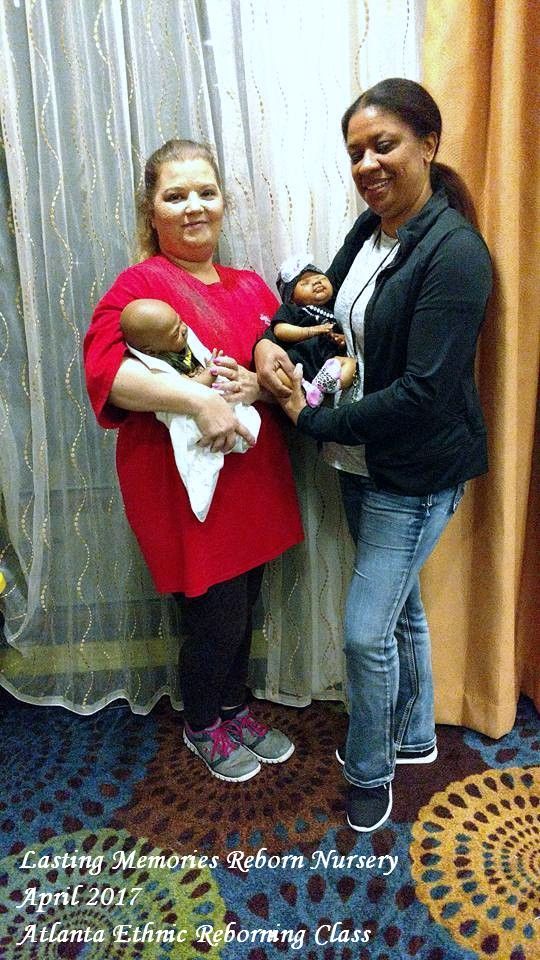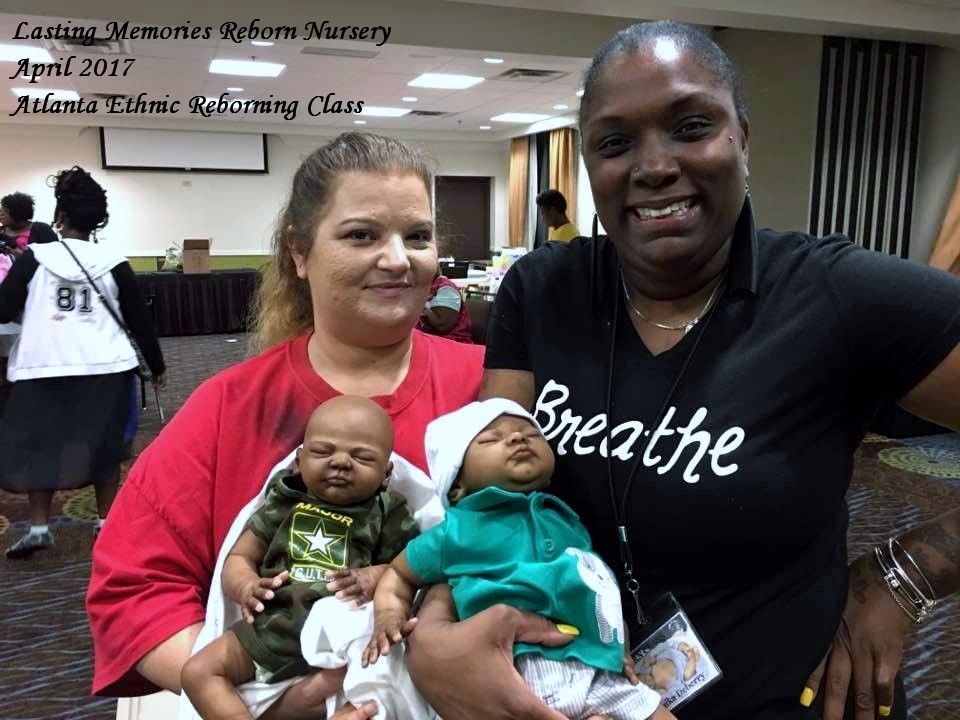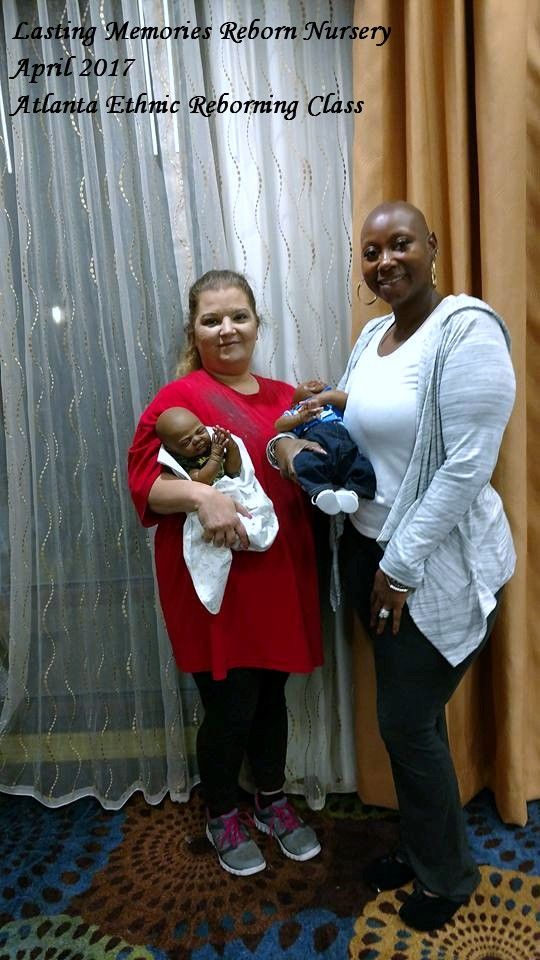 Getting ready to go home!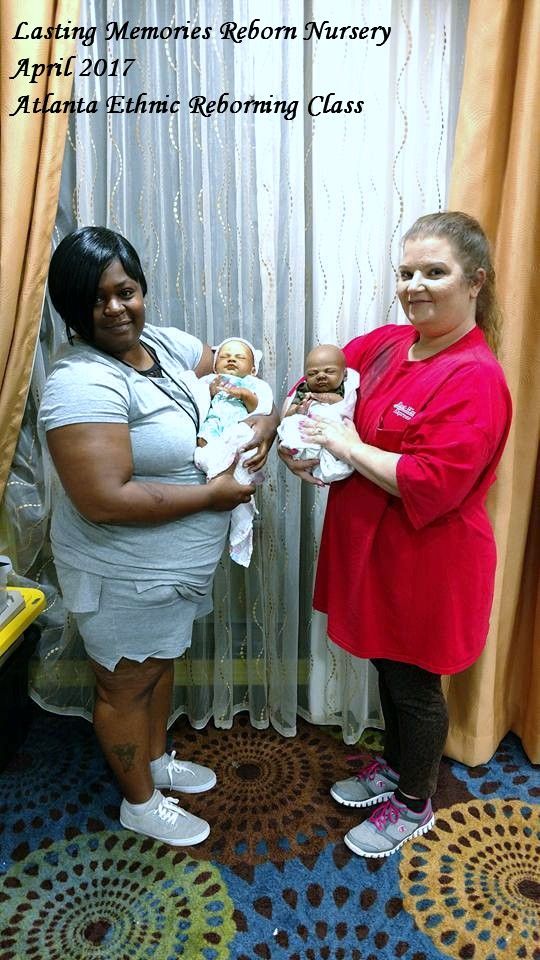 Monique Hicks my family. She was my right hand person through the entire class. Thank you for all of your help. From traveling up to my home to help me load the cars to helping me unpack and set up everything. I love you my friend.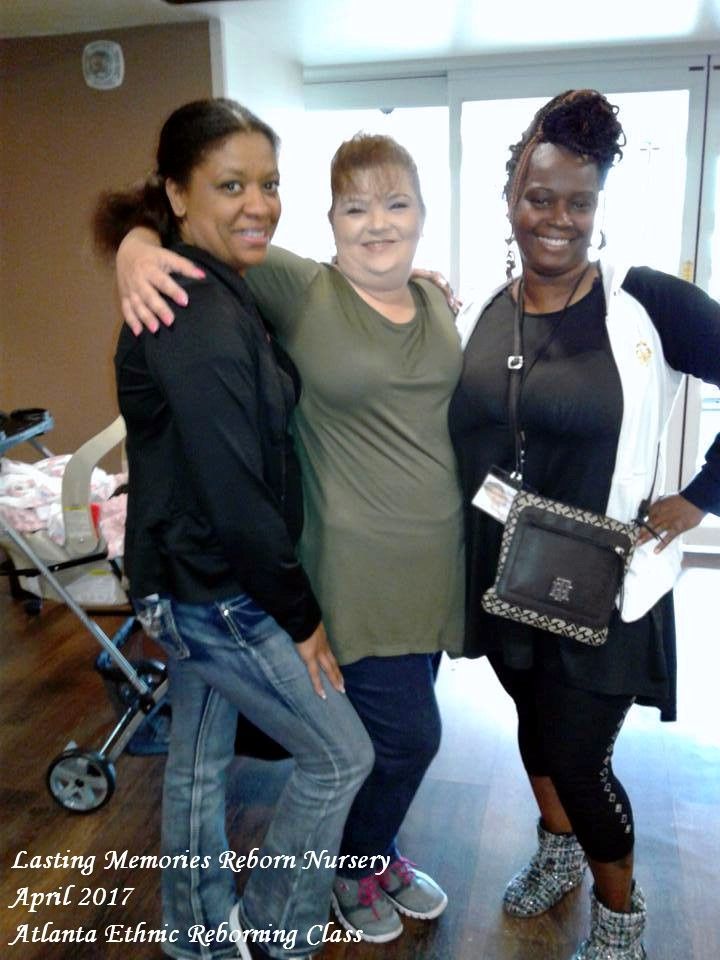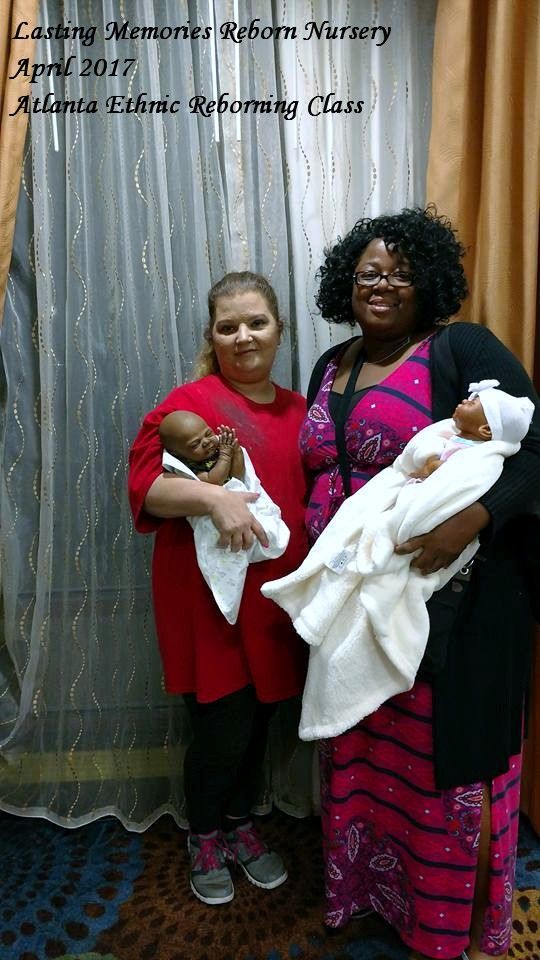 Private 2 Day Class Brenda W.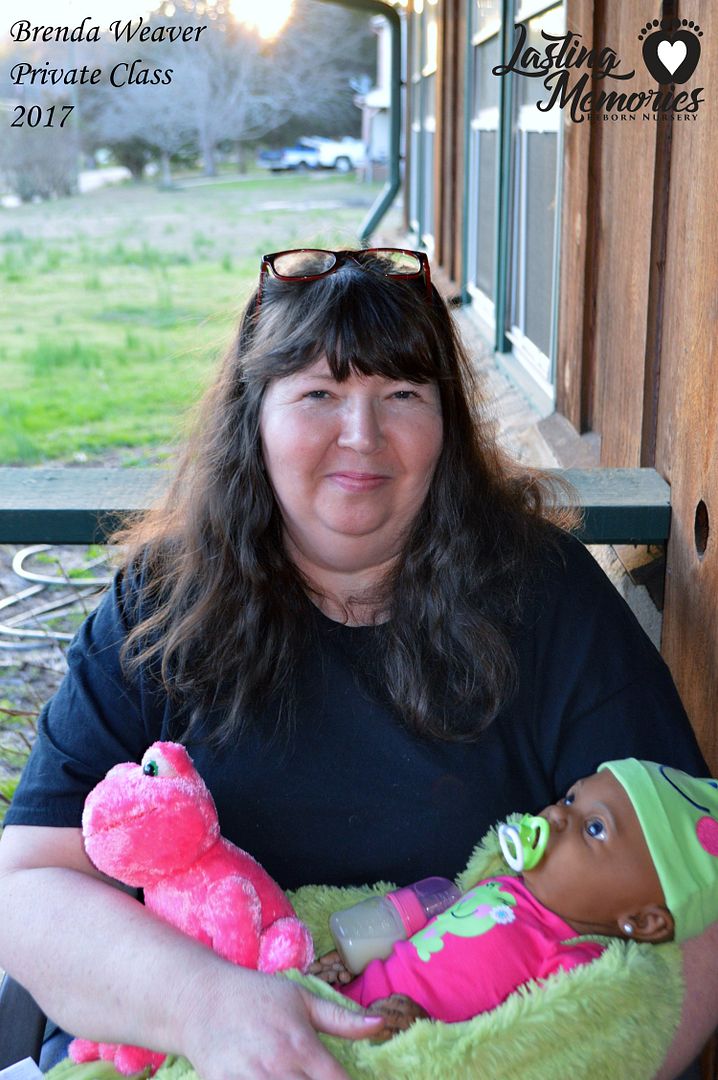 Private Class Shamika

I also had the wonderful opportunity of having Shamika come to the studio to take a 4 day class!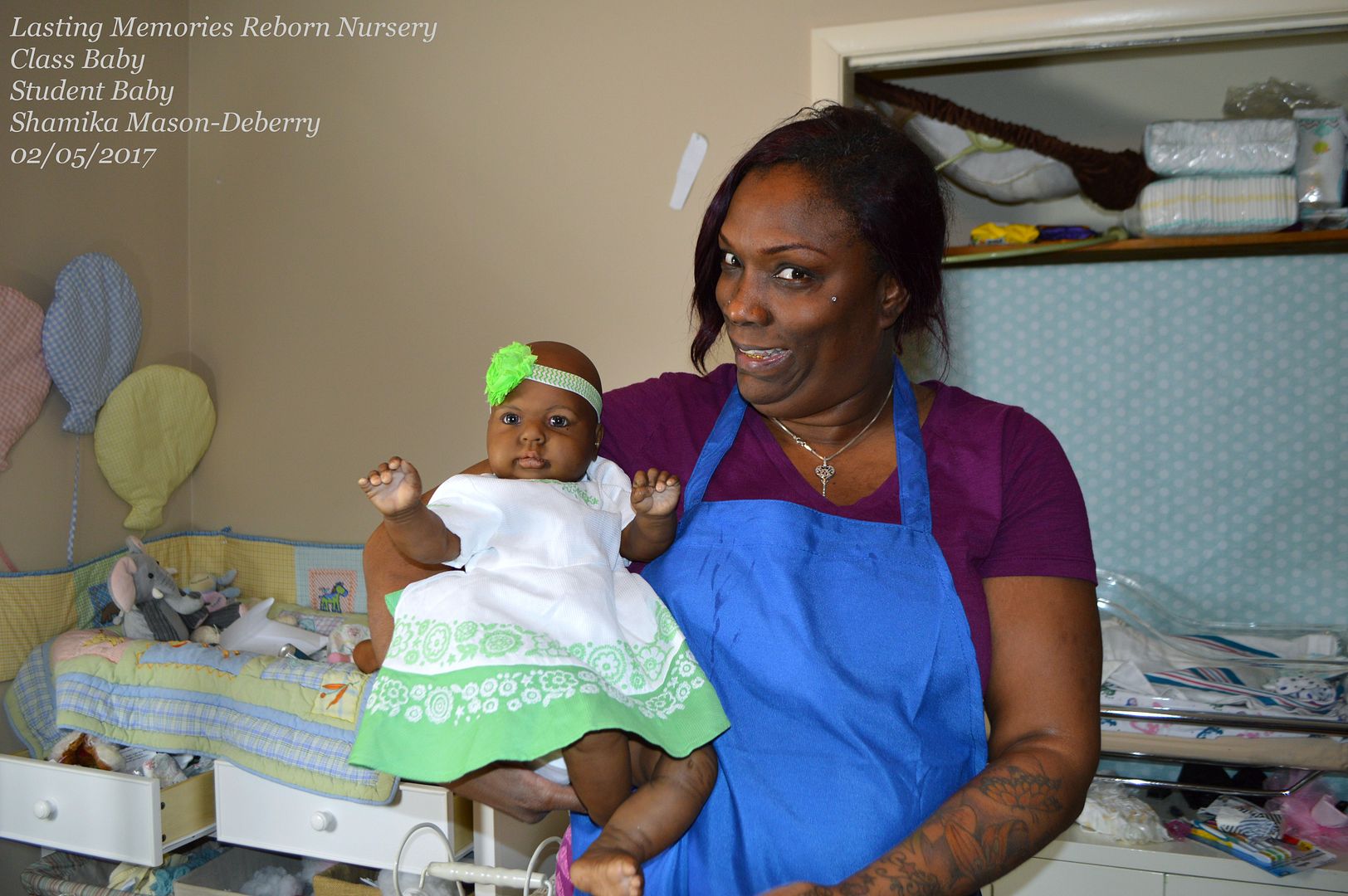 OHIO CLASS PHOTOS

I had a wonderful time in Ohio teaching a private lesson. This was a new experience for me as usually I only travel for group classes. We were able to have the class right in my hotel suite! Ayanna Burke was a natural at reborning and I am so very proud of the baby she created!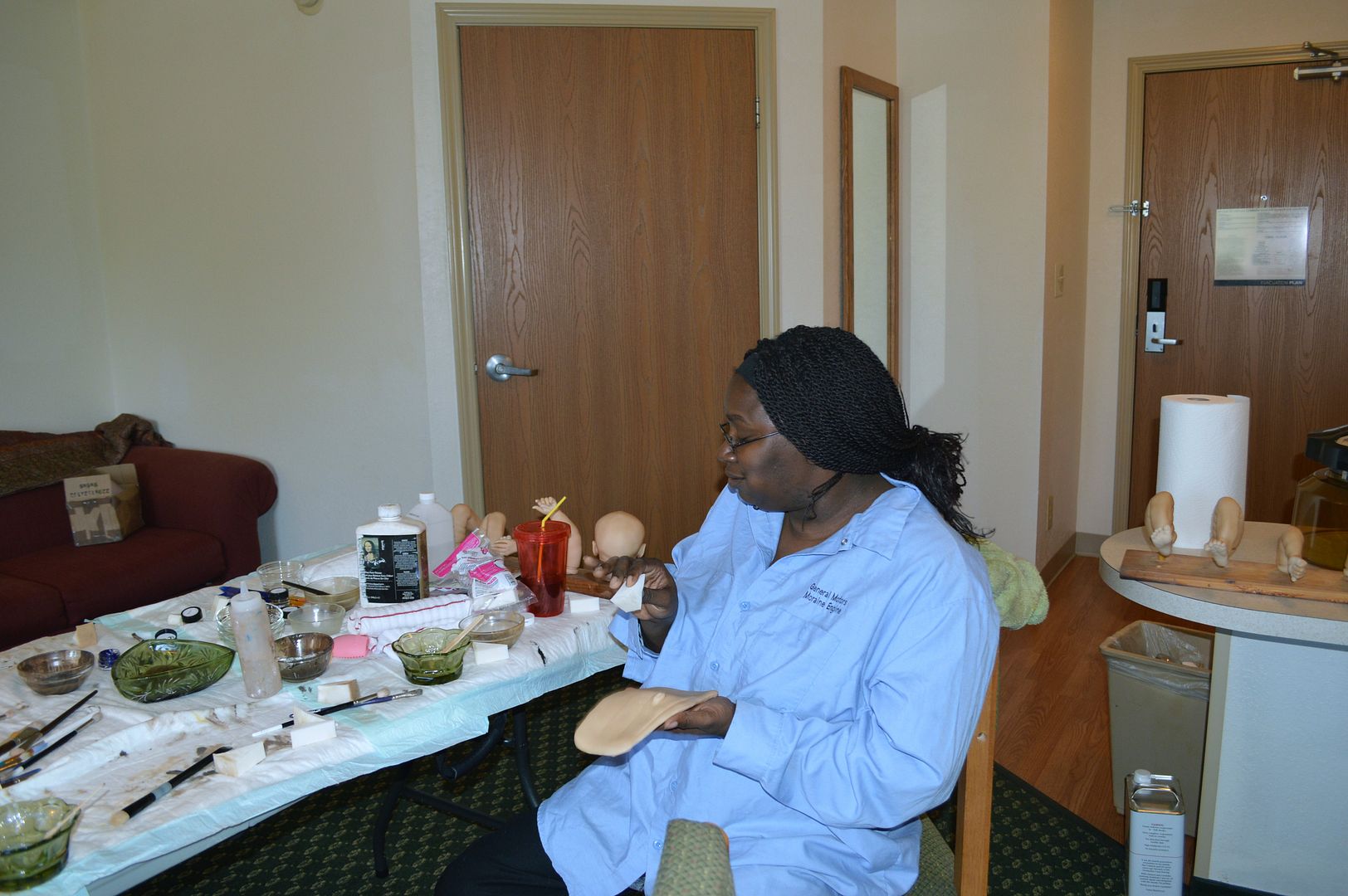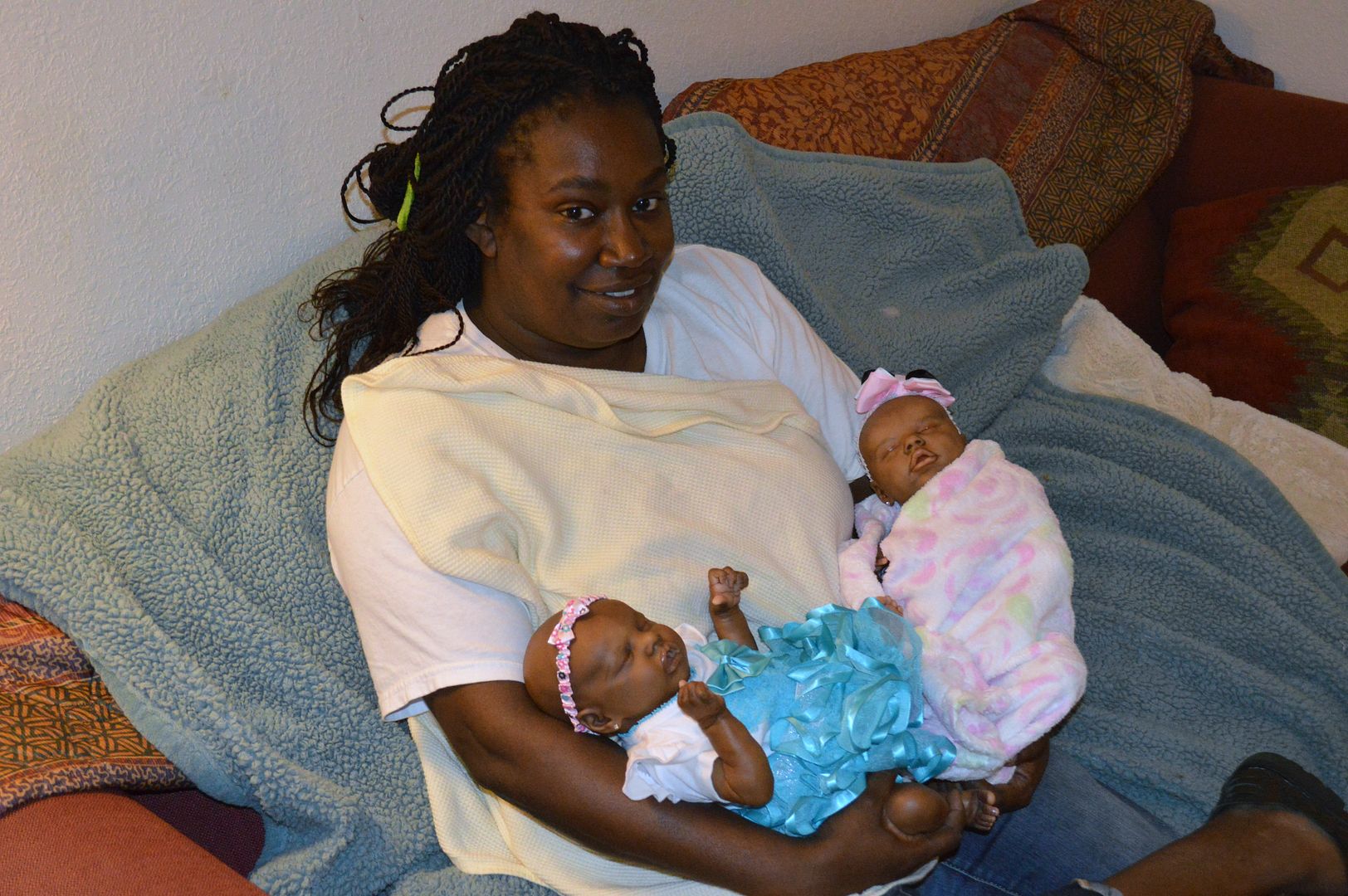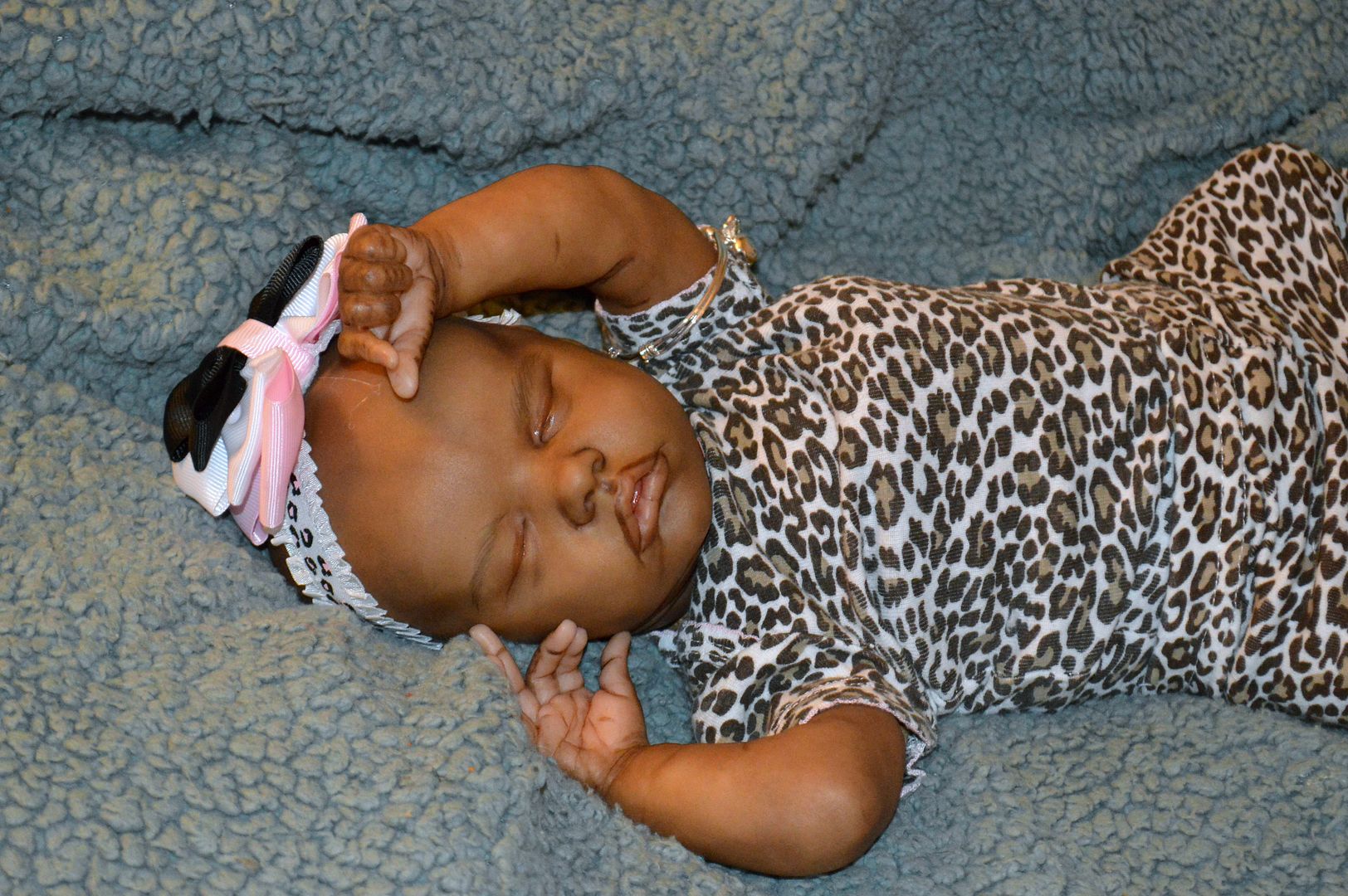 Tampa Class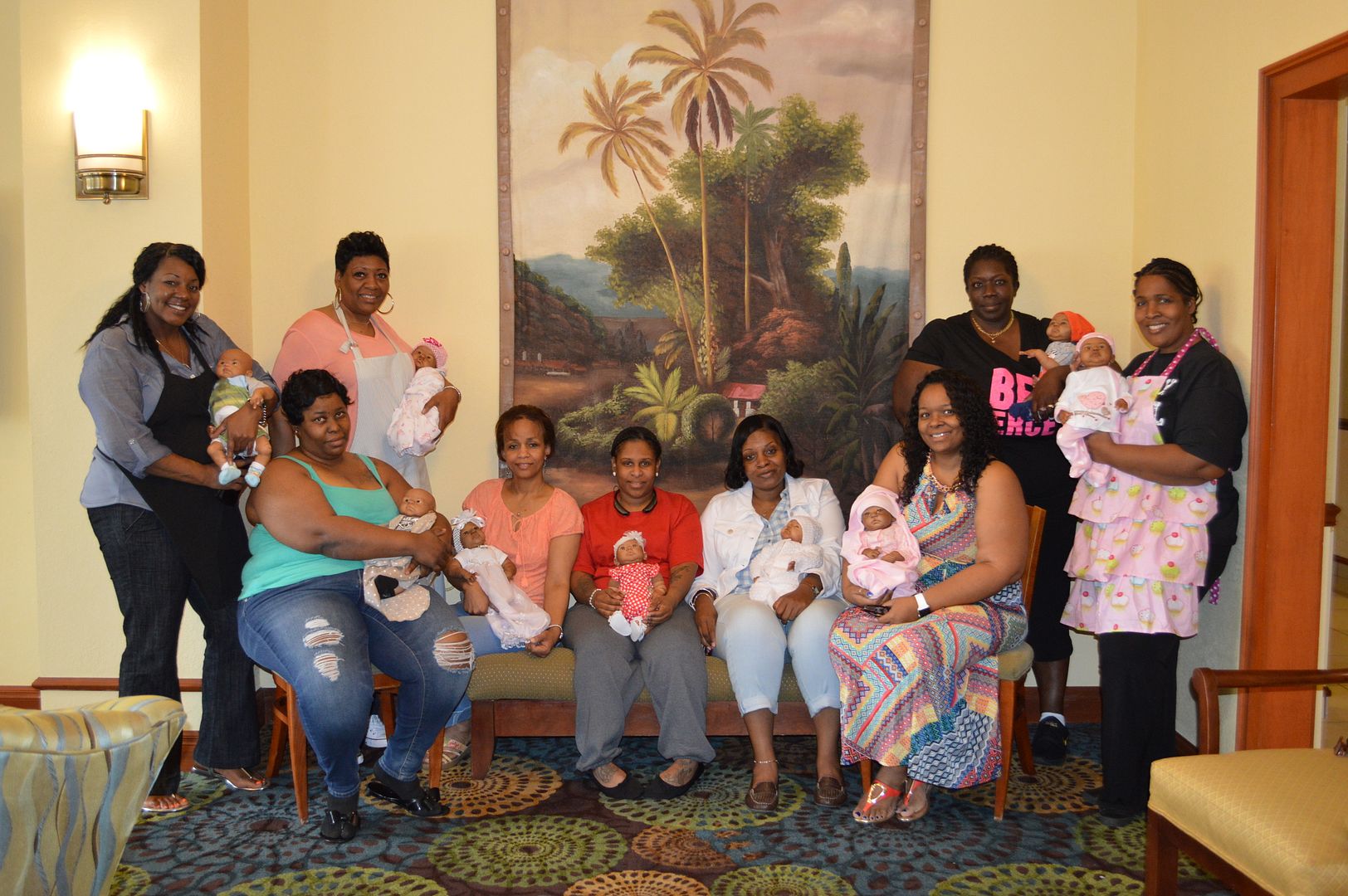 We had so much fun in Tampa and all of the ladies formed lasting bonds!!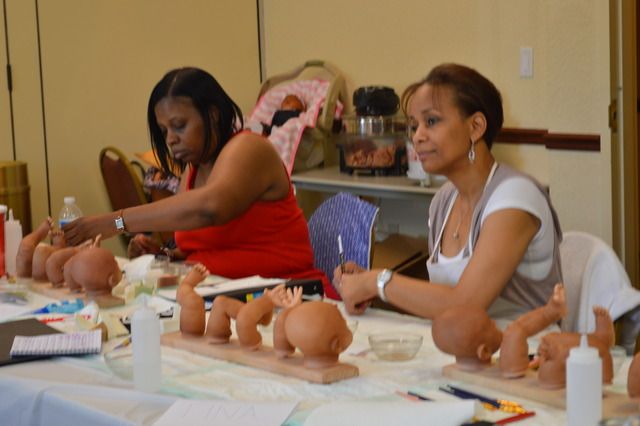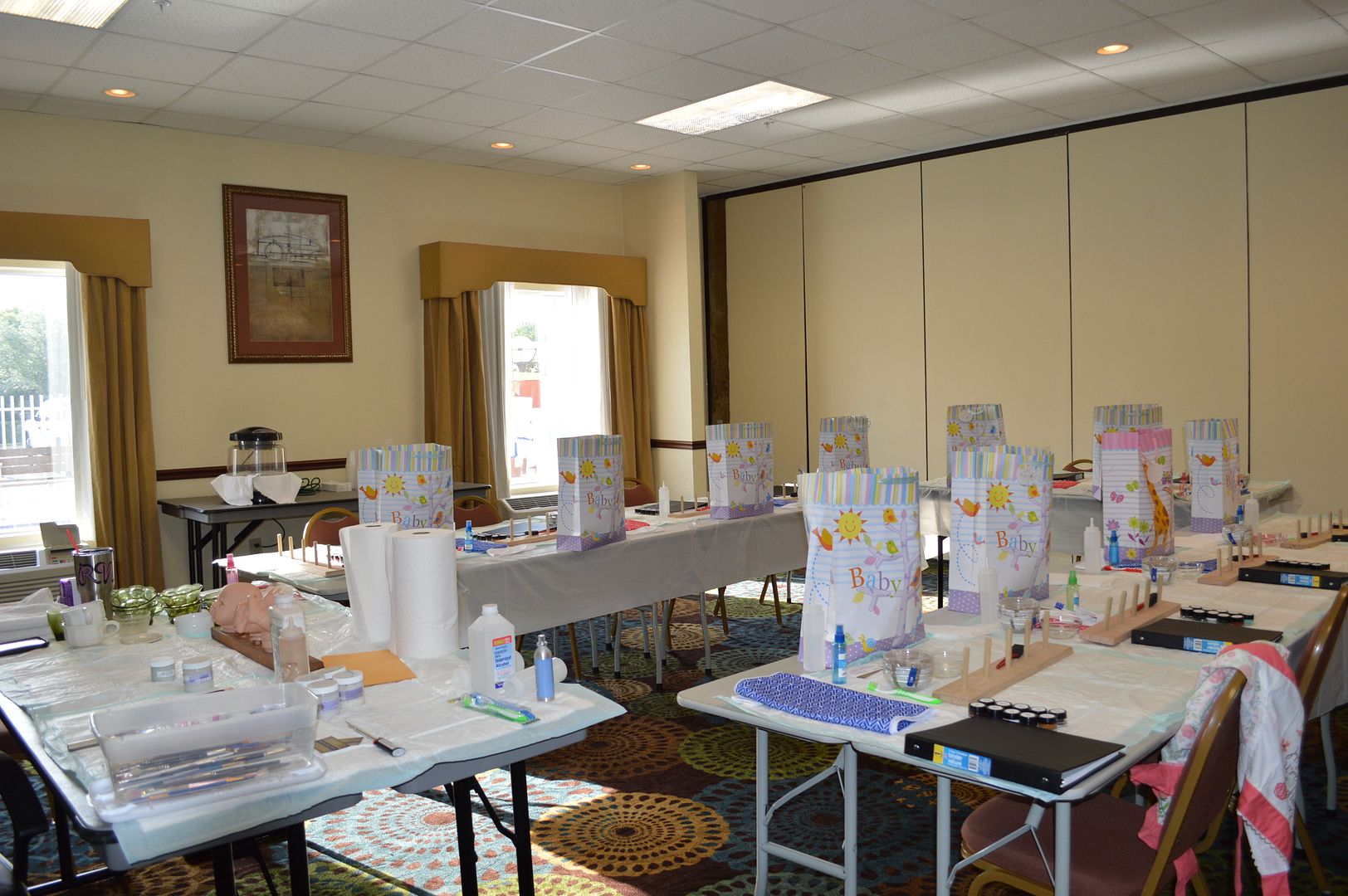 The Oxford, Alabama class was a lot of fun! Here is a photo of the class.






Below are some photos of the North Carolina Class






Classes are two days in my home. Price is $500.00. During the class you will learn the basics of Reborning. You will completely paint a reborn newborn size baby. All supplies provided as well as lunch for both days. Here are some photos of the Spanish class I just taught. Classes are one on one so all attention is on you! This is just for the painting class. If you need additional days the price is $250.00 per day.

New Photos coming soon

New Tutorial coming soon Gidget Alexandre came to the studio to take the Ethnic Skin tone class. We had the most amazing time. She is truly a natural at the Art of Reborning. Here are some photos!






I had the pleasure of teaching Latausah Roberts for 4 days! She was a very quick learner and a wonderful teacher in other areas as well. Thank You Latausah for wanting to learn from me and for your willingness to also teach me. We work well together.

Here are some photos from the class




This is the baby that LaTausah created. She did an amazing job!!



I just had the pleasure of teaching Lenka Torres a beginner reborning and rooting class. Here are some photos from the class.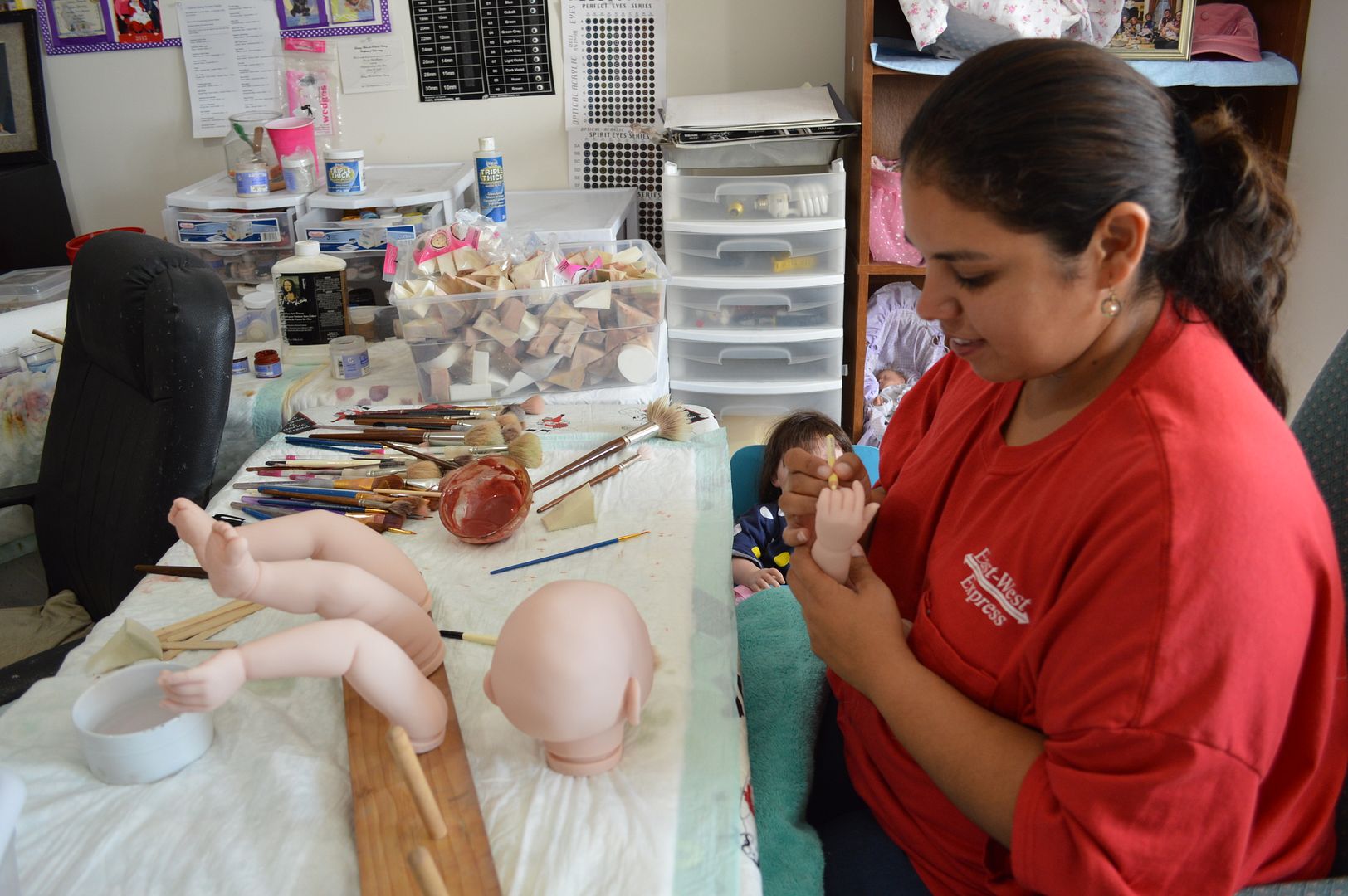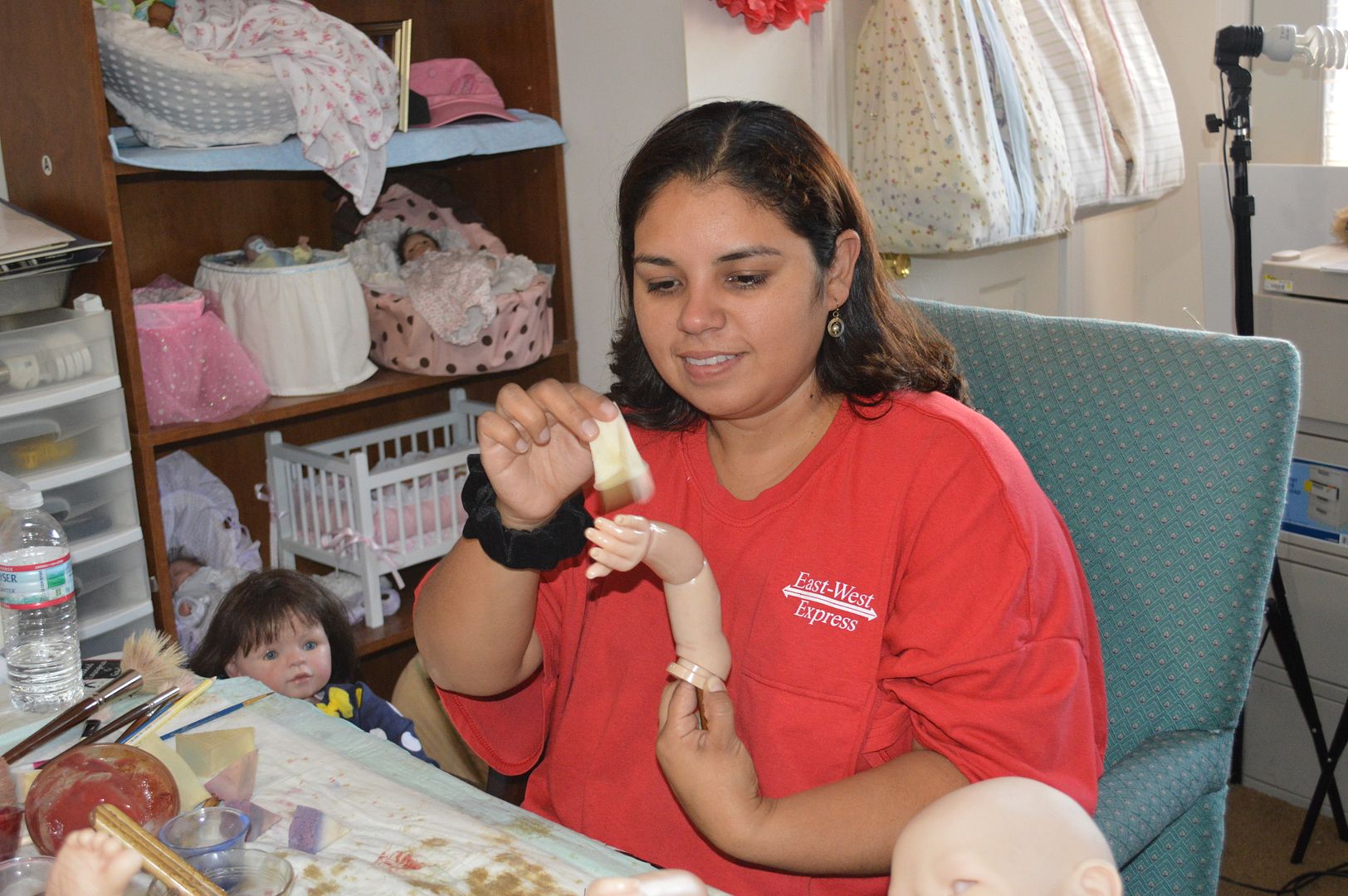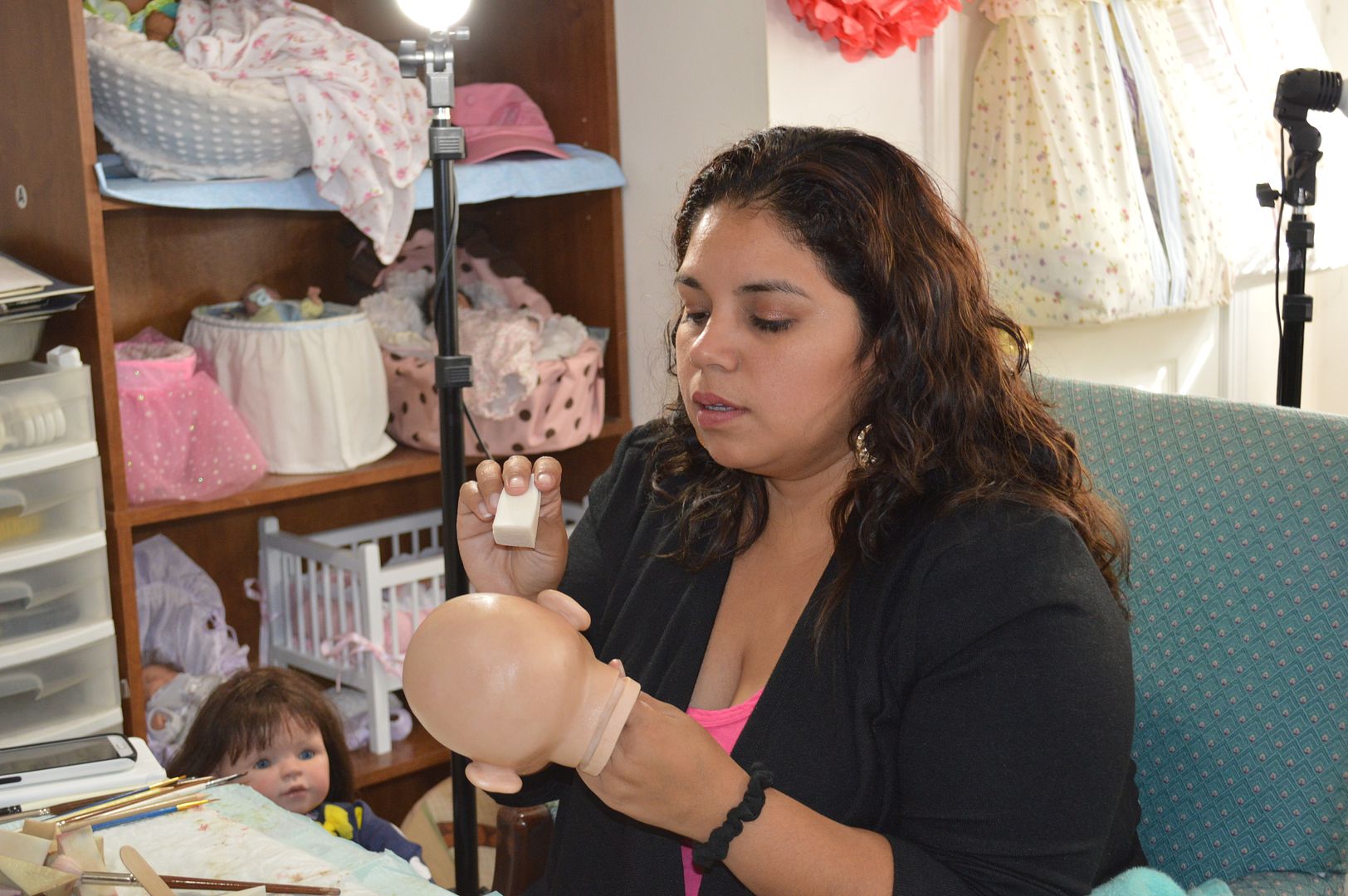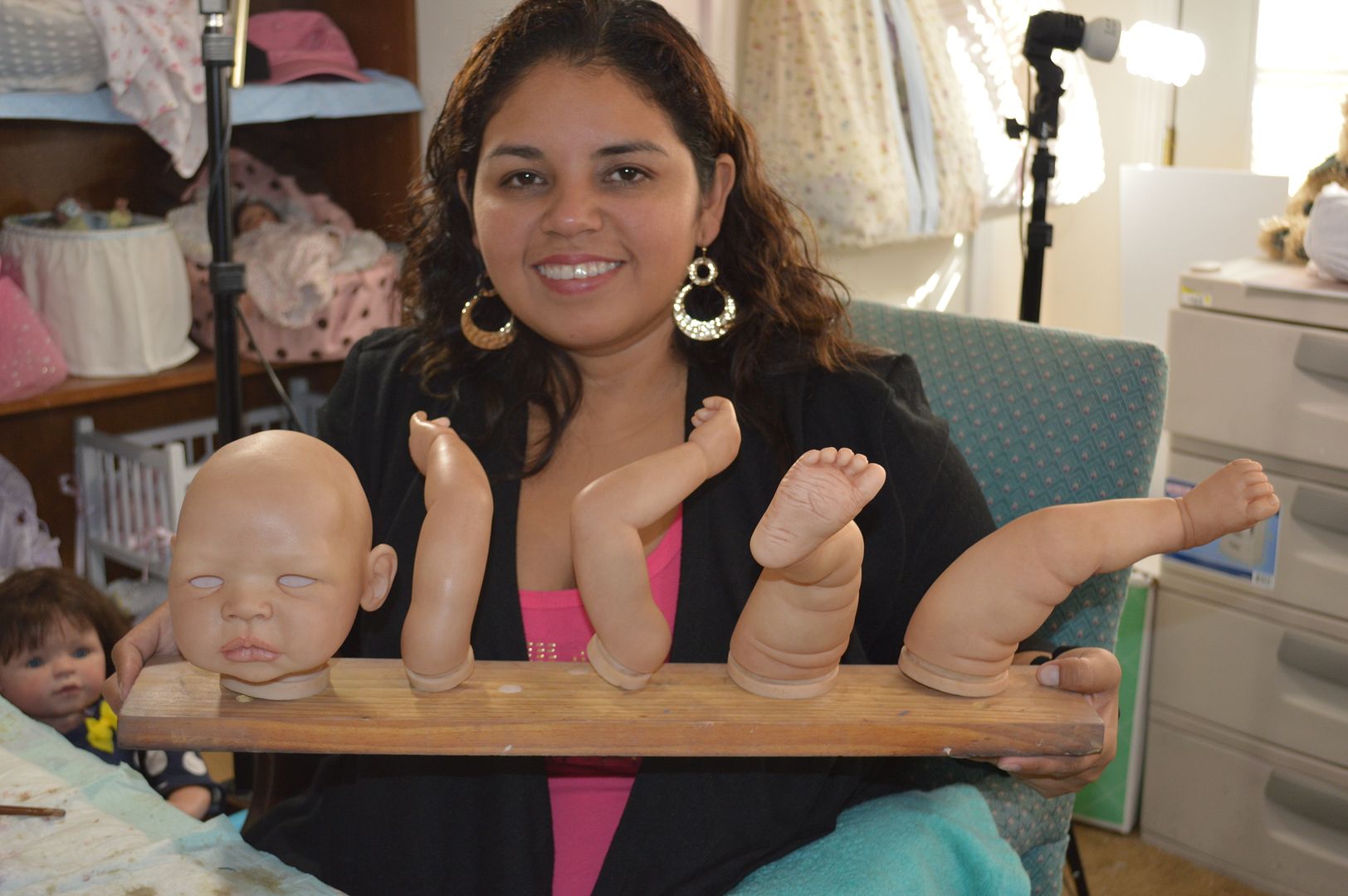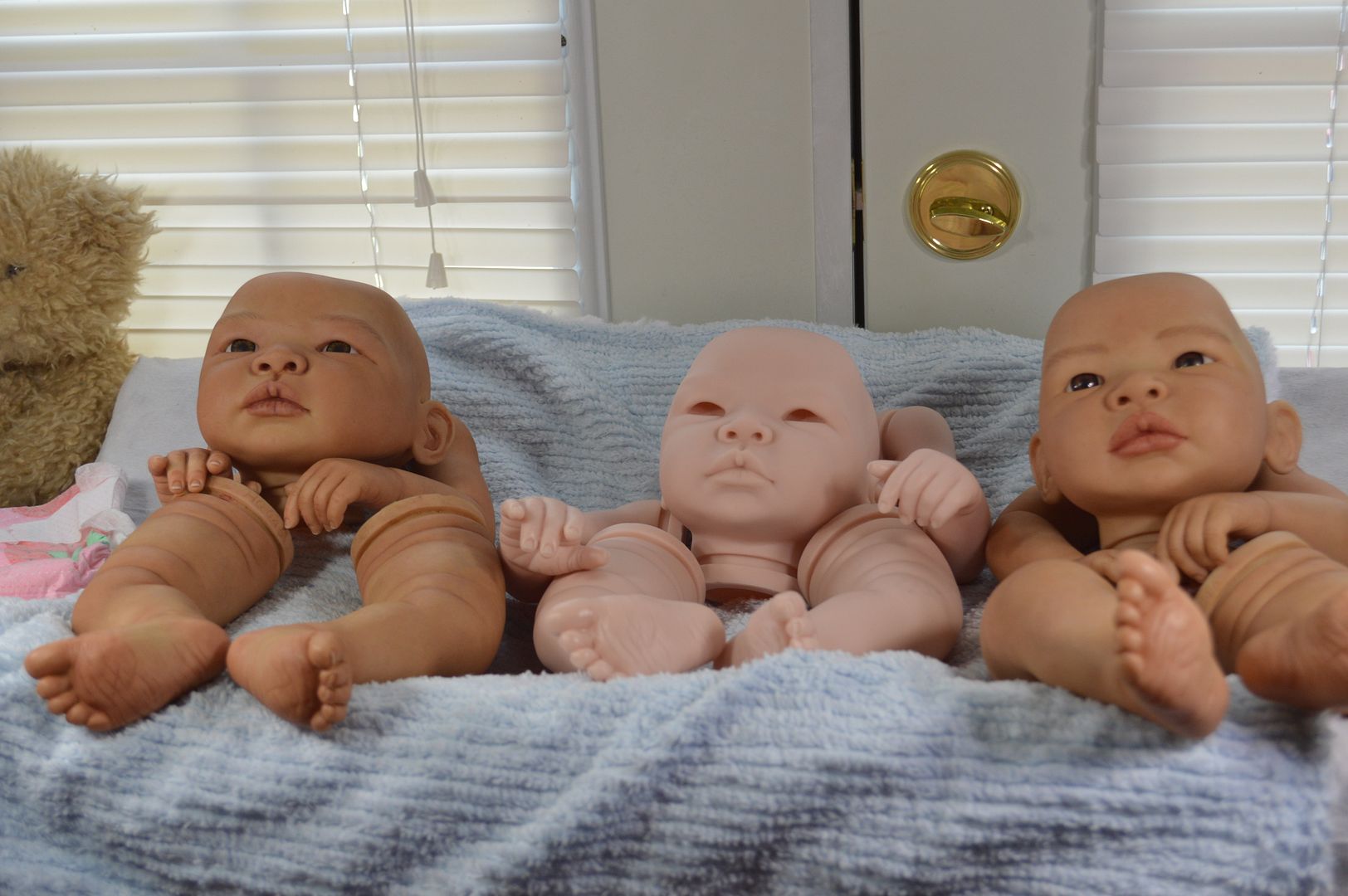 My baby on the left the blank kit in the center and Lenka's baby on the right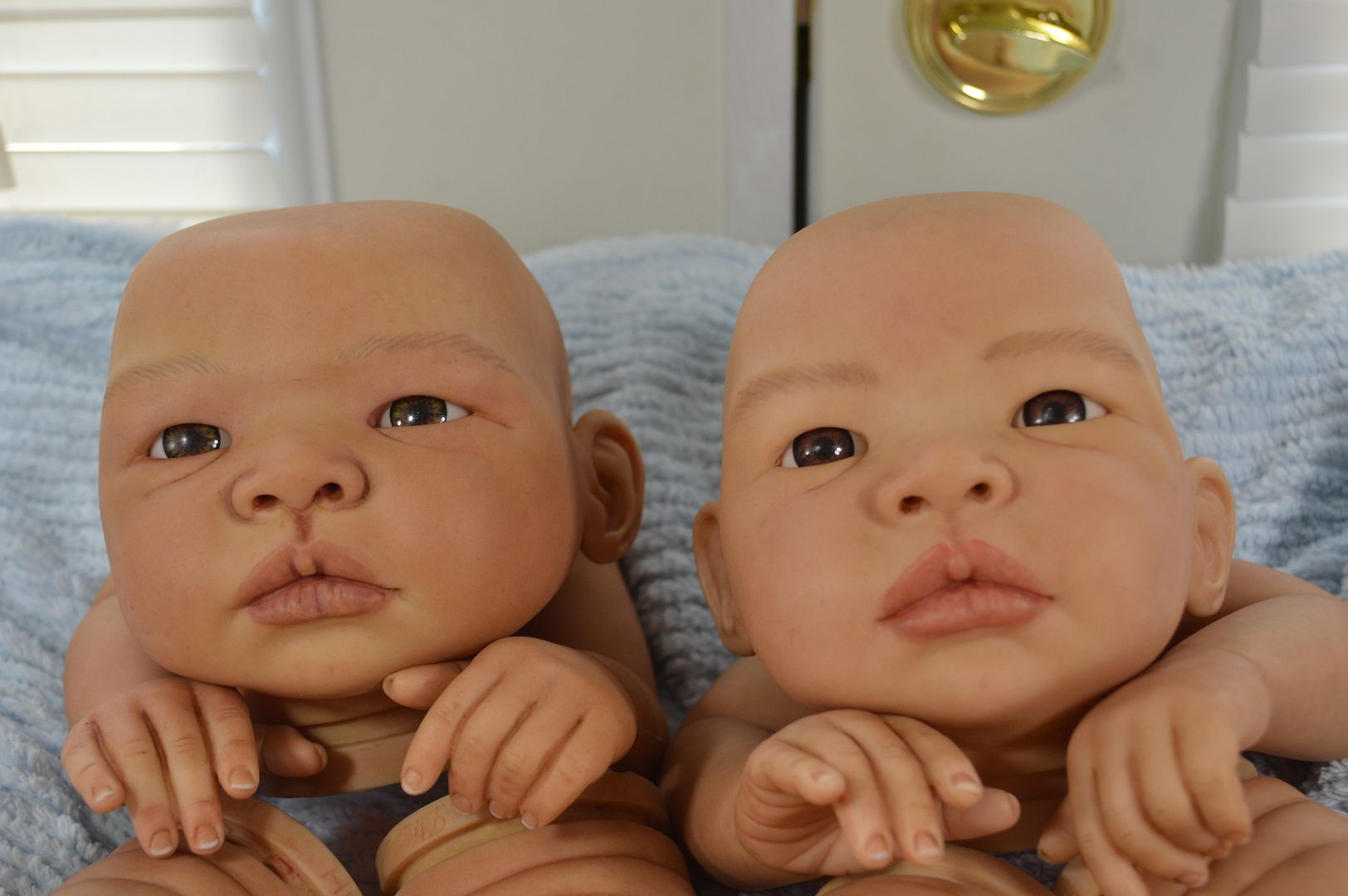 I am so incredibly proud of her. Lenka is a natural at reborning. (my baby on the left hers on the right.) She is currently rooting the babies hair after a a 1 day class then she will come back for the second part of the rooting class so stay tuned for those photos!