:: SITEMAP ::

Home

Adoptable Babies

Adopted Babies

New Mommies

Services Offered

Classes Offered

Payment Terms

Testimonials

About The Artist

Guilds & Awards

Contact Me

Reborn Process




To see photos of the classes please scroll down!

I offer classes both in my studio or in your home. Pricing will vary according to travel. I also offer group classes at a location of your choosing. There is a minimum and a maximum amount of students needed for the group classes.

A little bit about me:

I have been Reborning since 2007. I have had the honor of creating two prototypes for Marita Winters. Sydney and Lexi. My Marita Winters Raleigh sculpt was in the movie H. and I have had two other babies in commercials. I have a baby in the International Soap Opera Shortland Street (Noah by Reva Schick). Reborn World Magazine did a feature article on me and has asked me to be a contributing writer on numerous occasions regarding the Reborning Industry. I was co-owner of the ROSE Down East Doll Show and the ROSE show. I have been teaching group and personal Reborning classes since 2014.

ONLINE CLASS INFORMATION:

Pricing:

Caucasian 2 day class $600.00 + shipping

Ethnic 3 day class $900.00 + shipping

(Payment Plans are available)

2 day class 5 months at $120.00

3 day class 7 months at $128.57

What you will need to take the class:

Skype or FB Messenger. These are live PRIVATE classes. So it is only me and you. I recommend a tablet or a desktop so that you can see the video and I can see you. I do not recommend trying to take the class with only a cell phone.

Webcam. You can choose to use the webcam in your computer/laptop or tablet or you can purchase one but a webcam is necessary. If you do not know if the one in your machine works video message me first to determine how it will work.

12 hours each day.

That means 12 hours without having to leave to go to work, tend to loved ones etc. There will be breaks of course but it is no different than attending a regular class.

I provide all of your supplies (paint, brushes, sponges, mediums, glass beads, kit, body, zip ties, magnets) with the exception of Gamblin Gamsol and Poly Fill. If you choose an open eyed kit you are responsible for ordering eyes and eyelashes. I will provide you with a supply list as well as links on where to purchase the supplies. If you have to reschedule because you chose not to purchase what is needed for the class a rescheduling fee of $150.00 will be charged.

NuWave oven or other cooking device. I personally use a NuWave oven in the studio. I recommend the same. If you do not have a nuwave and do not wish to purchase one you will still need a cooking device. Be it your kitchen oven or some other form of oven. (not microwave) If you are purchasing a NuWave please make sure to also purchase the extender ring. This is needed to use the NuWave properly.

What you will receive from me (Lasting Memories Reborn Nursery) I am yours for the time frame you have booked. That means you have my full attention. You can ask any questions related to Reborning during that time. You will also have access to me via, phone, email, private messages after you have taken the class for any follow up questions or concerns when you are painting your next baby. I am not going to just teach you and forget about you.

A Certificate of Completion. (jpeg emailed or pmed to you)

What the Class will teach:

This is NOT a paint by number approach. You will learn color theory, how to mix paints to achieve the colors you want, how to apply the paint, how to correct paint mistakes, vinyl mishaps, weight and assembly, special effects, etc You will learn who my suppliers are, and so much more. When you are finished the class you will have a fully assembled bald baby.

I have been teaching live classes since 2014 both in studio and at different locations around the United States. I have been Reborning since 2007.

Please know this my class is for ALL you can be an experienced Artist or someone that has never painted a baby. I will work with you to make sure that you are fully understanding what I am teaching. I will not lie to you though. I am very honest and blunt which may come across harsh to some. I take this very seriously as it is my passion. What I expect from my students is that they speak up. That they come with a willingness to learn. Reborning is not a formula so what I do may or may not be what you are used to. So come with an open mind, ask questions and have FUN!

Mrs. Earlette (Earl) I cant say enough about this beautiful lady. I was blessed to have her here at the studio to take an Ethnic Reborning Class.




Cassandra came to the studio for an Ethnic Reborning Class. We had the most amazing time and she did an incredible job on her baby! Thank you for your continued friendship!




I had a wonderful group of Ladies join me in Atlanta, GA for the Caucasian Reborning Class. The all did amazing on their little ones and we had a great time! Here are some photos from the class.




and the baby I created in class




I was blessed with having Lillian Howard come to the studio to learn both Caucasian and Ethnic skin tones. She was here for 6 days and we had so much fun!! She is truly a natural at creating Reborns. Here are some photos of her babies.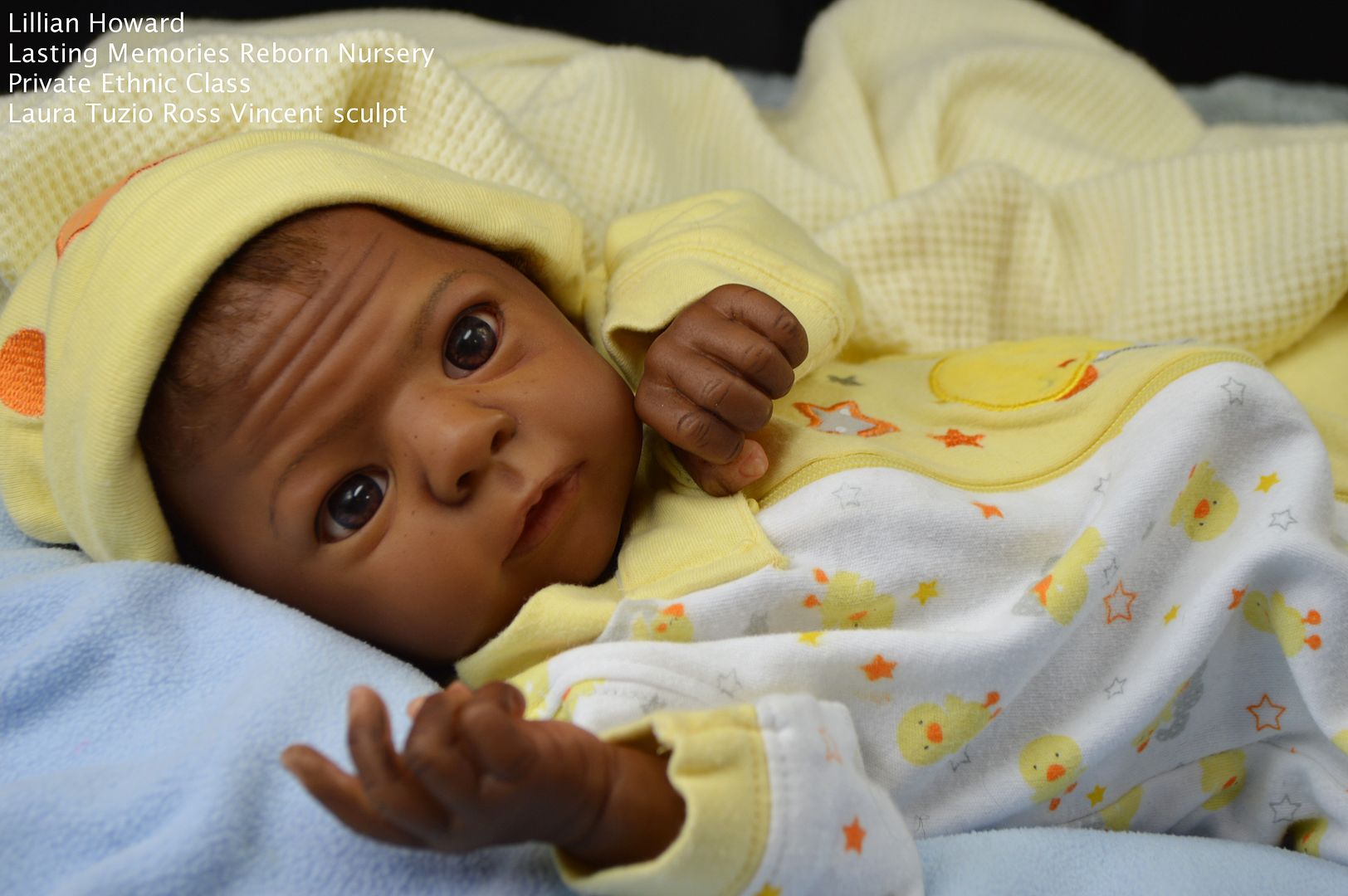 Laura Tuzio Ross Vincent sculpt was the sculpt that we chose for the Ethnic portion of the class. This is Lillian's very first ethnic reborn creation and only her second ever reborn!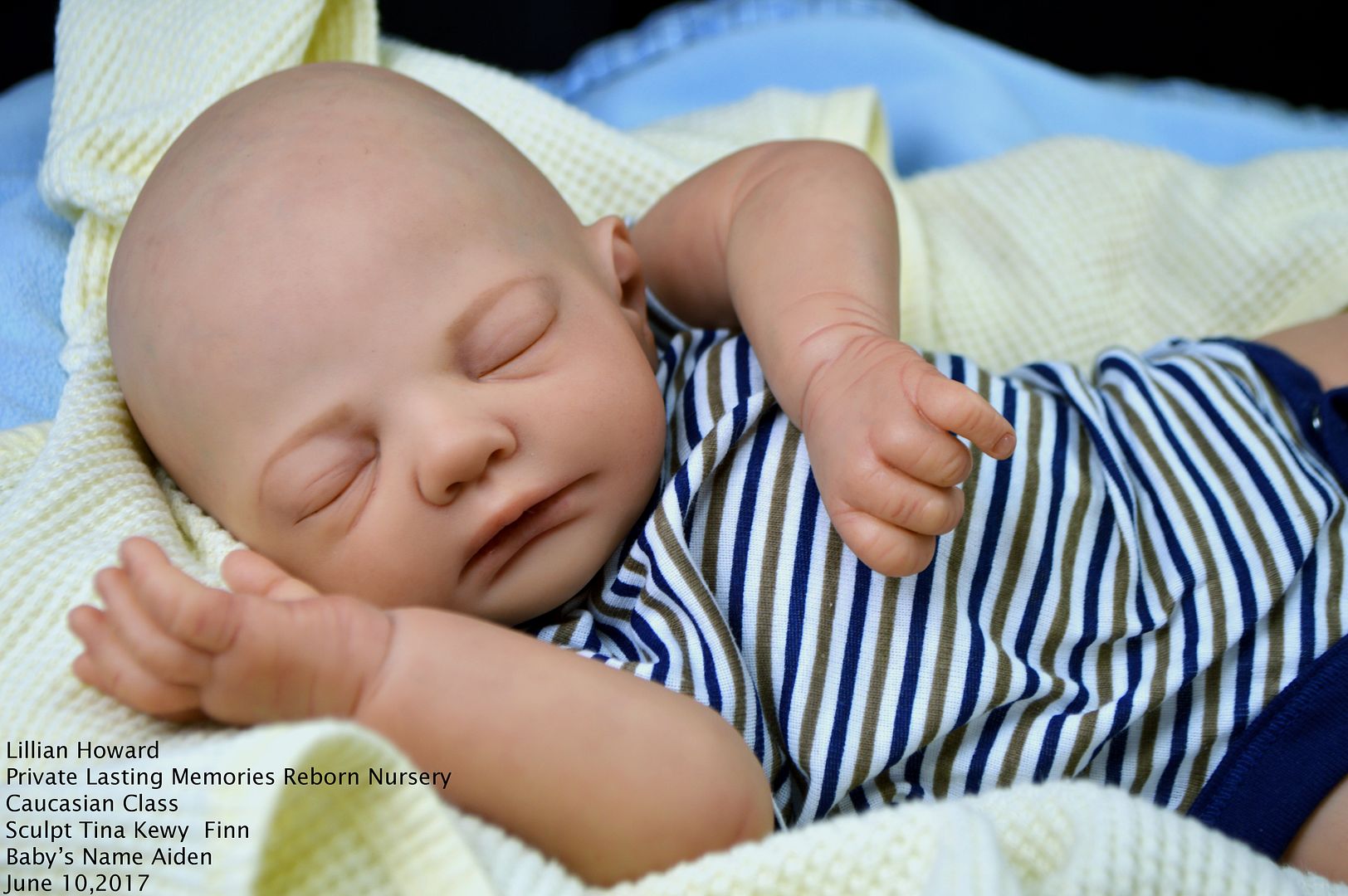 Tina Kewy Finn sculpt was the baby of choice for the Caucasian sculpt. This baby above is Lillians very first Reborn Baby! She did amazing on both of the classes and I am so incredibly proud of her.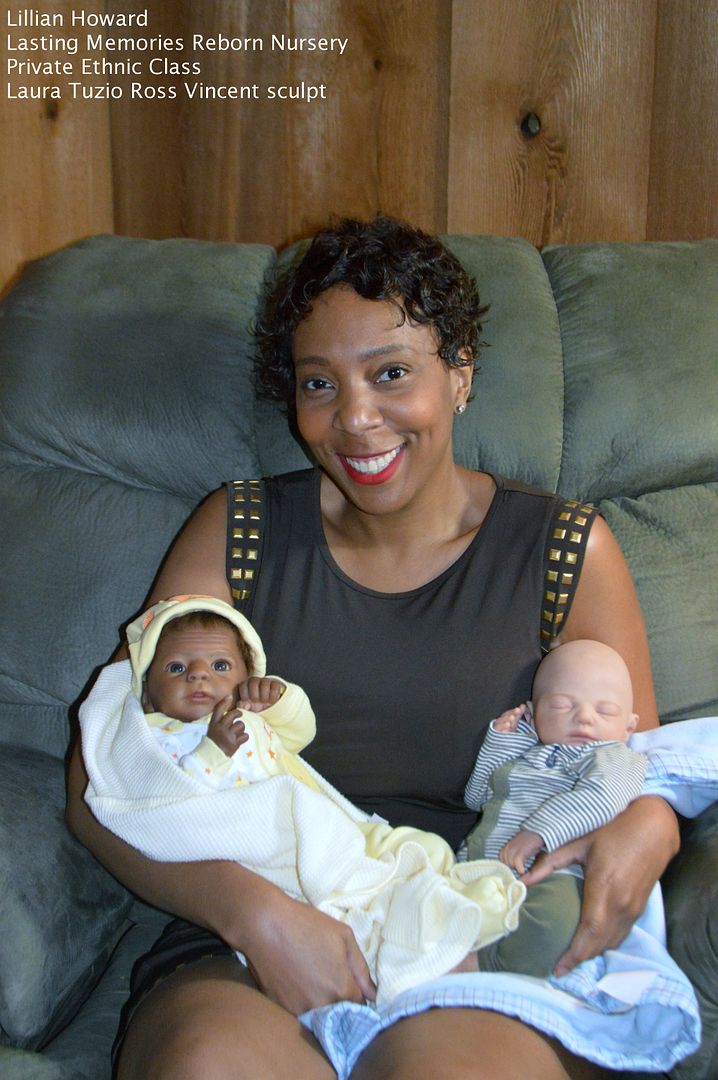 Lillian with her babies before flying back home!

I had the wonderful opportunity to teach a private ethnic reborning class with Angelia Dean Hardy. She did an amazing job in class and I cant wait to see how far she goes. This is only the second reborn she has ever made!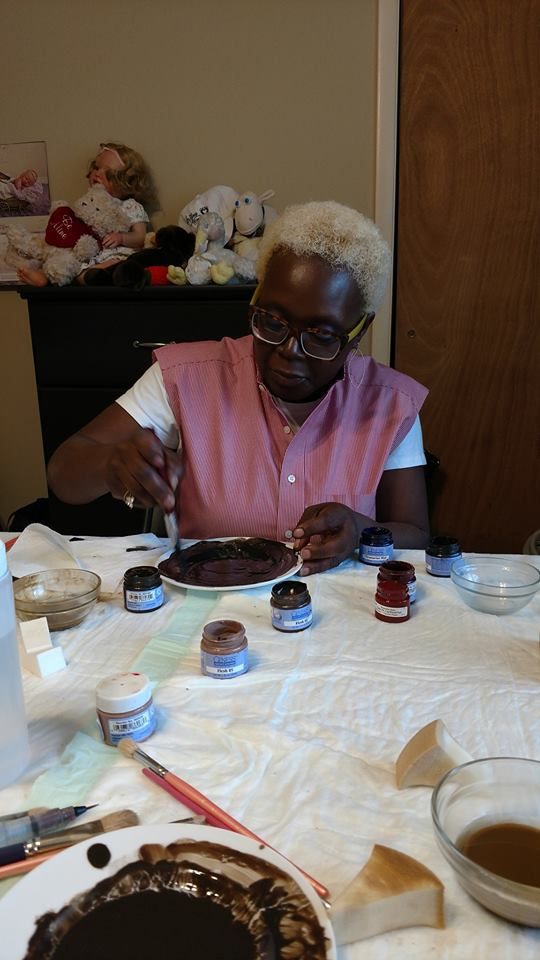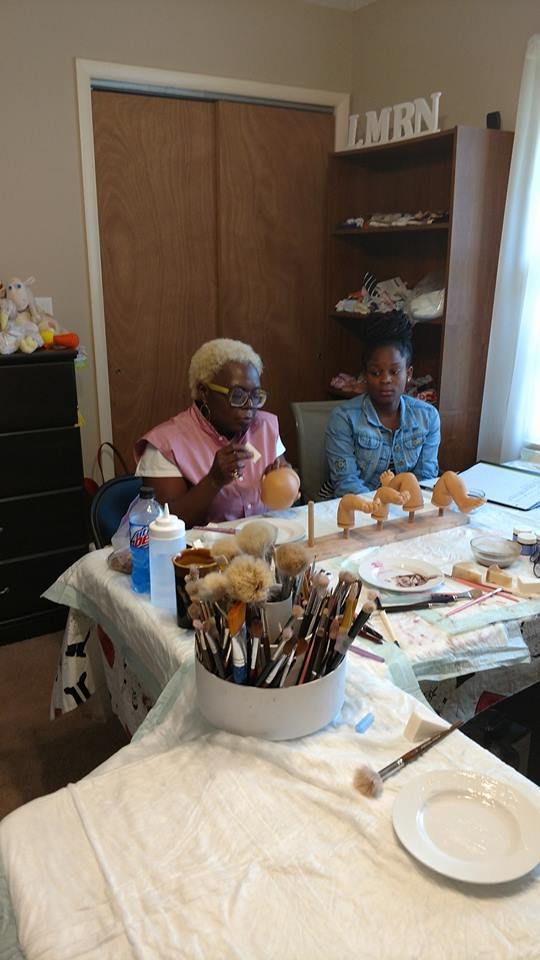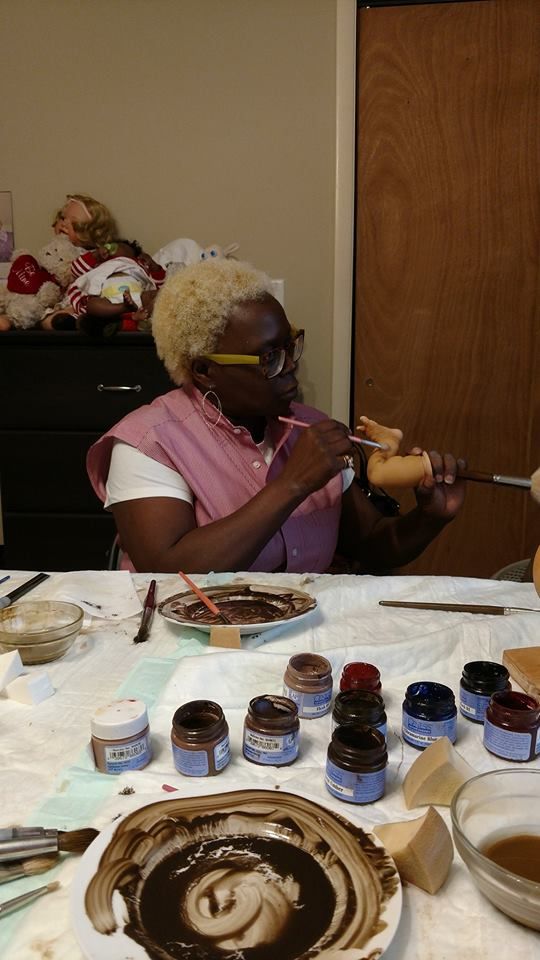 And now for the baby!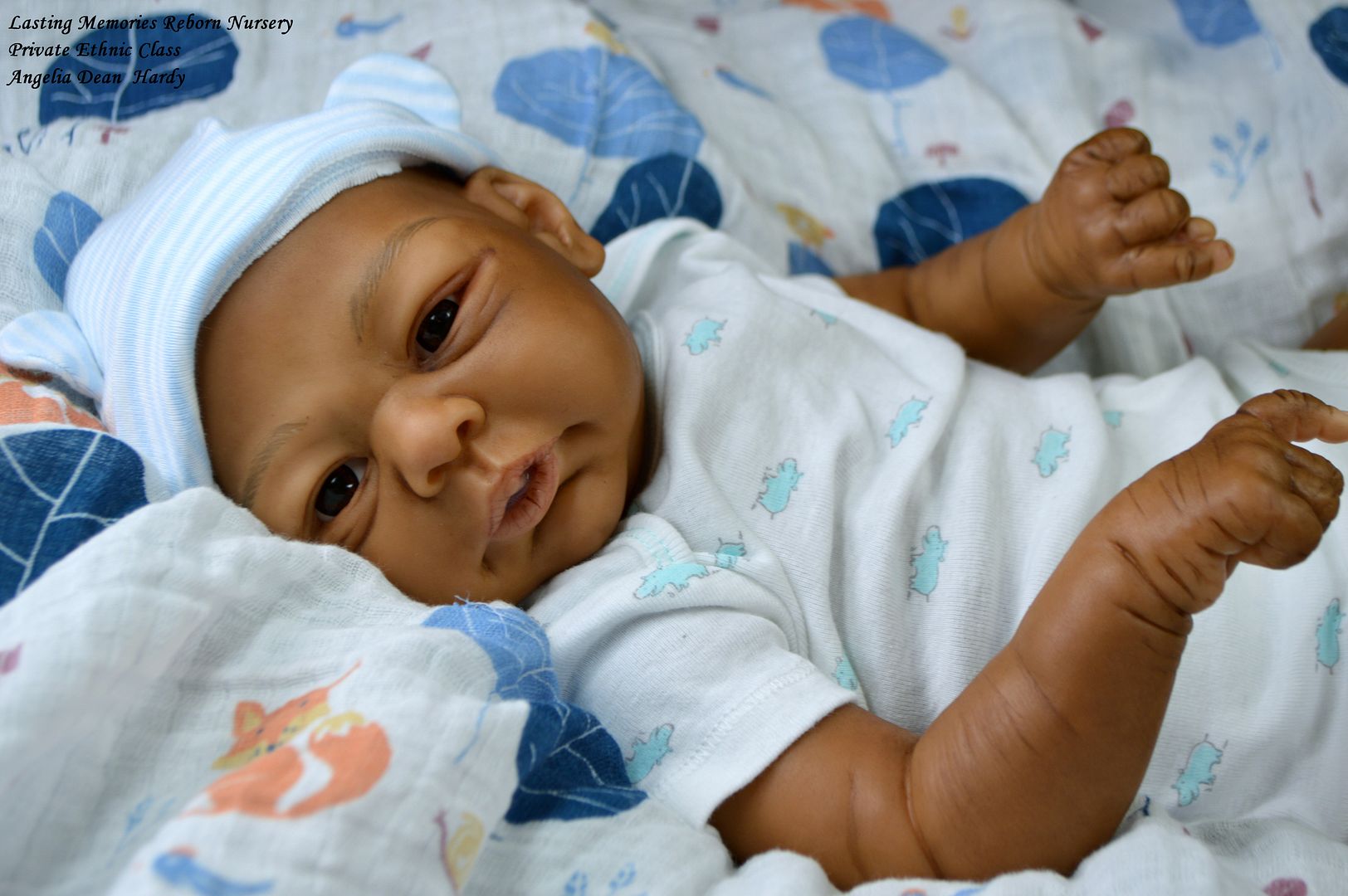 Below is a photo of her first Reborn that she created before the class and her Reborn baby she created in the class!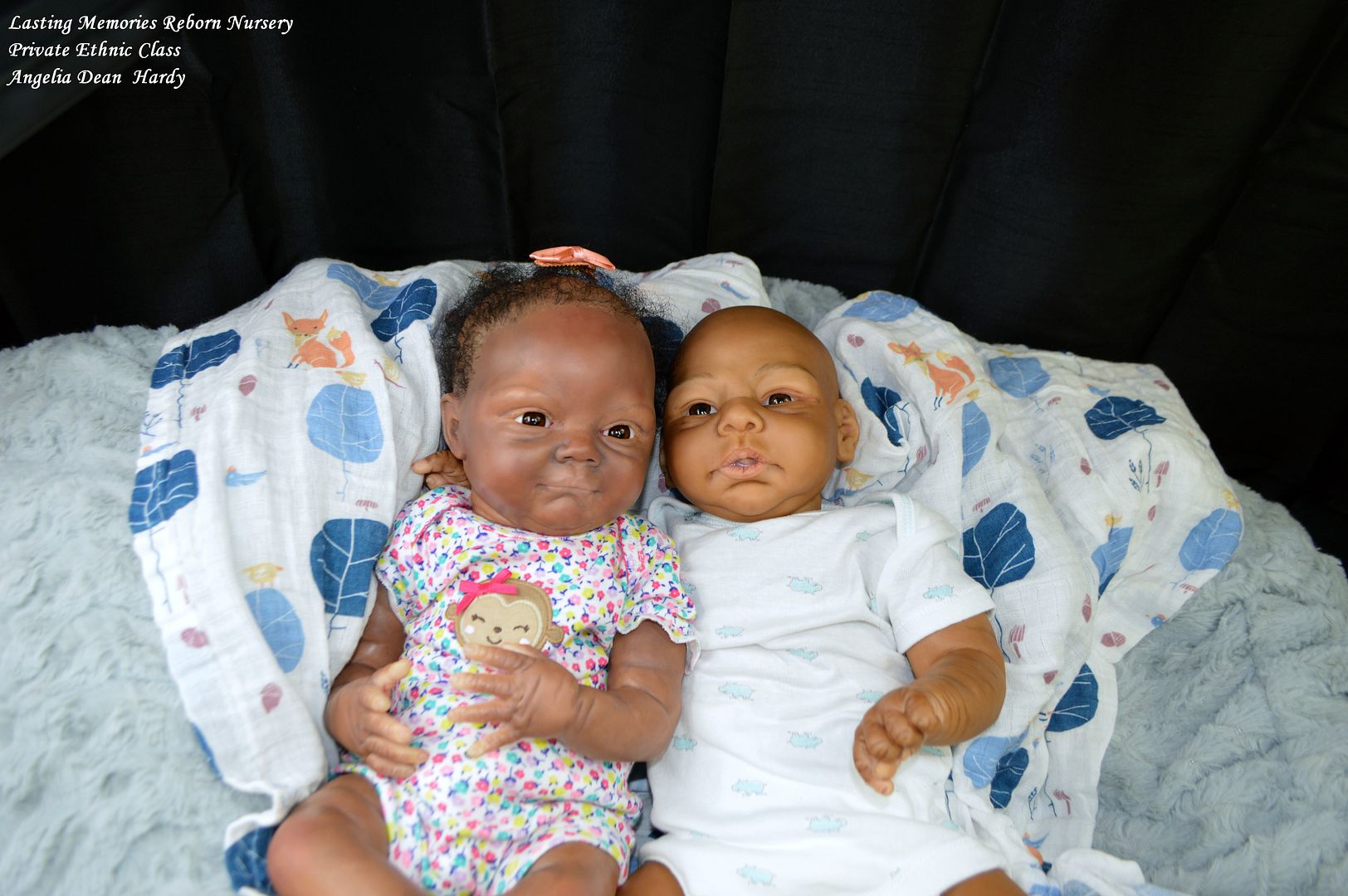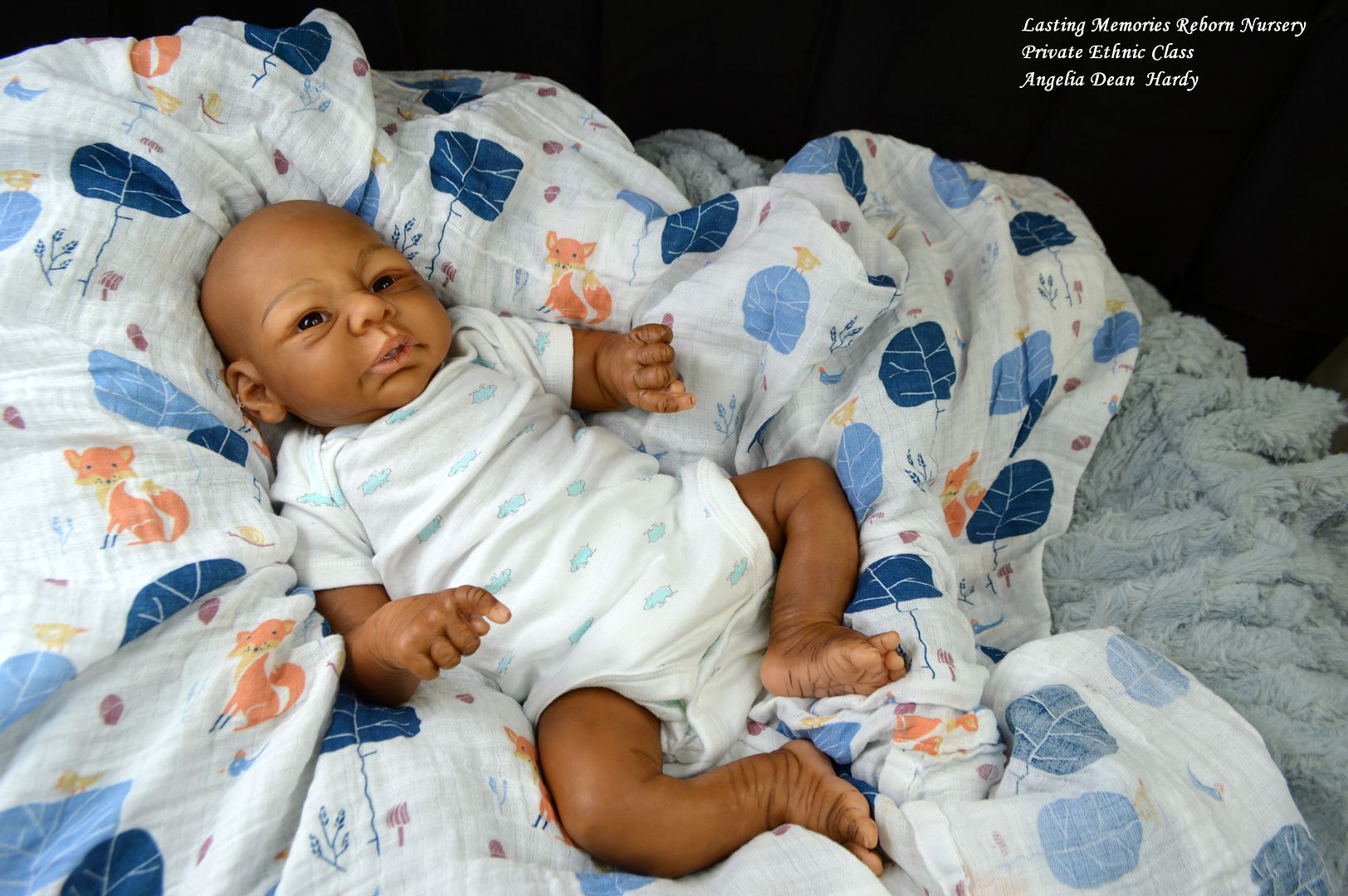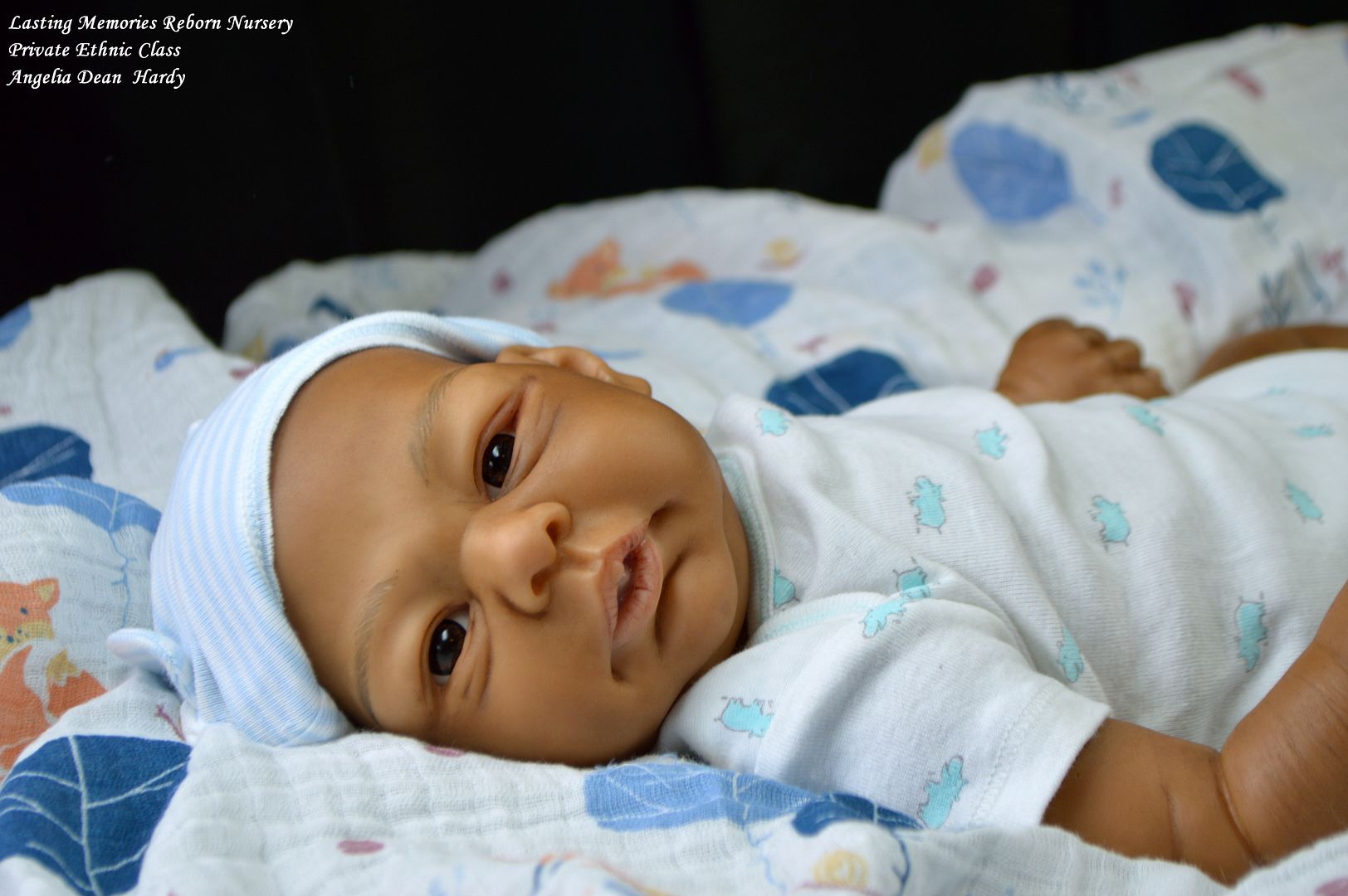 Below you will find a few photos from the April Atlanta LMRN Ethnic Reborning Class. To watch videos please visit my Facebook page.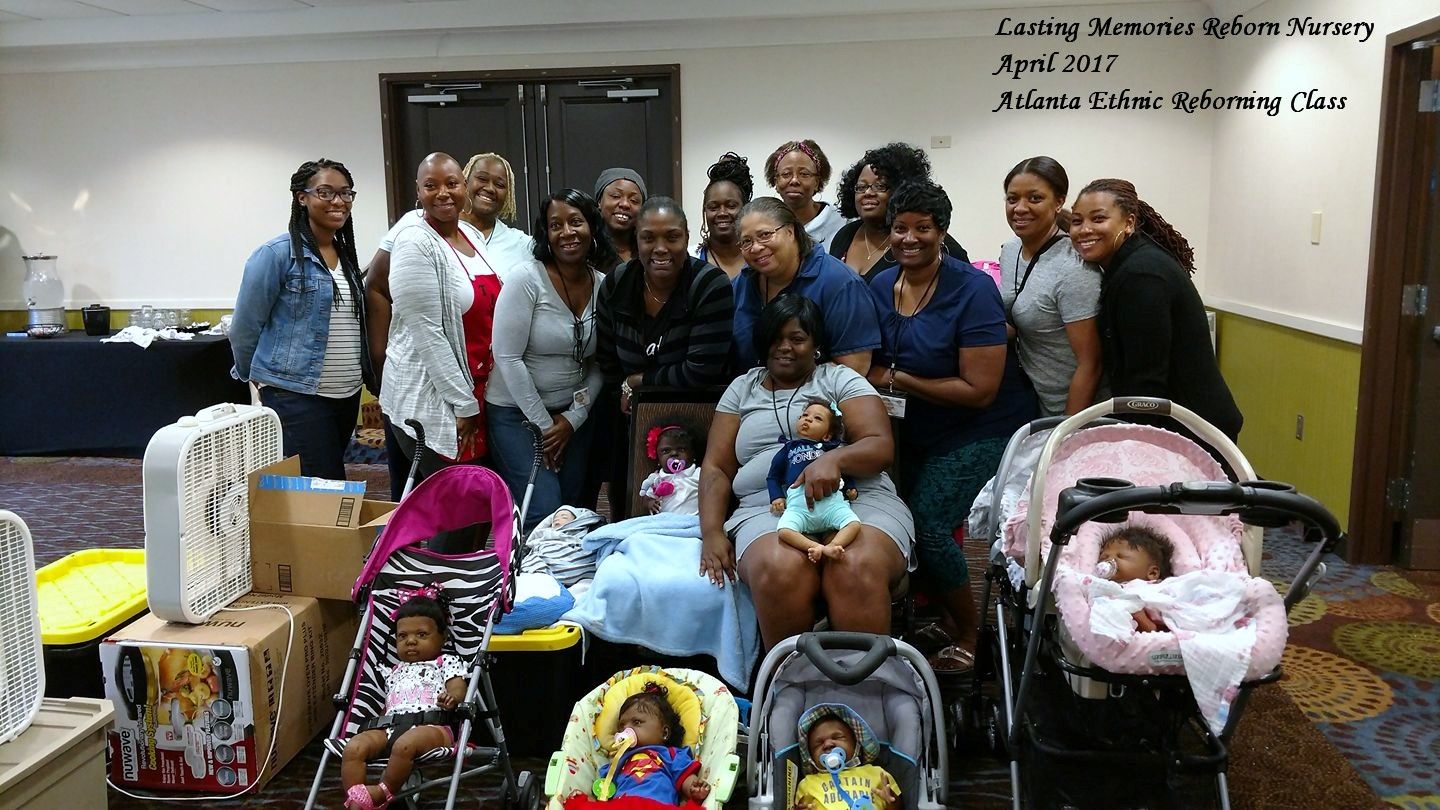 Some of the 18 students that attended in the LMRN Daycare. I encourage everyone to bring their babies from their personal collection.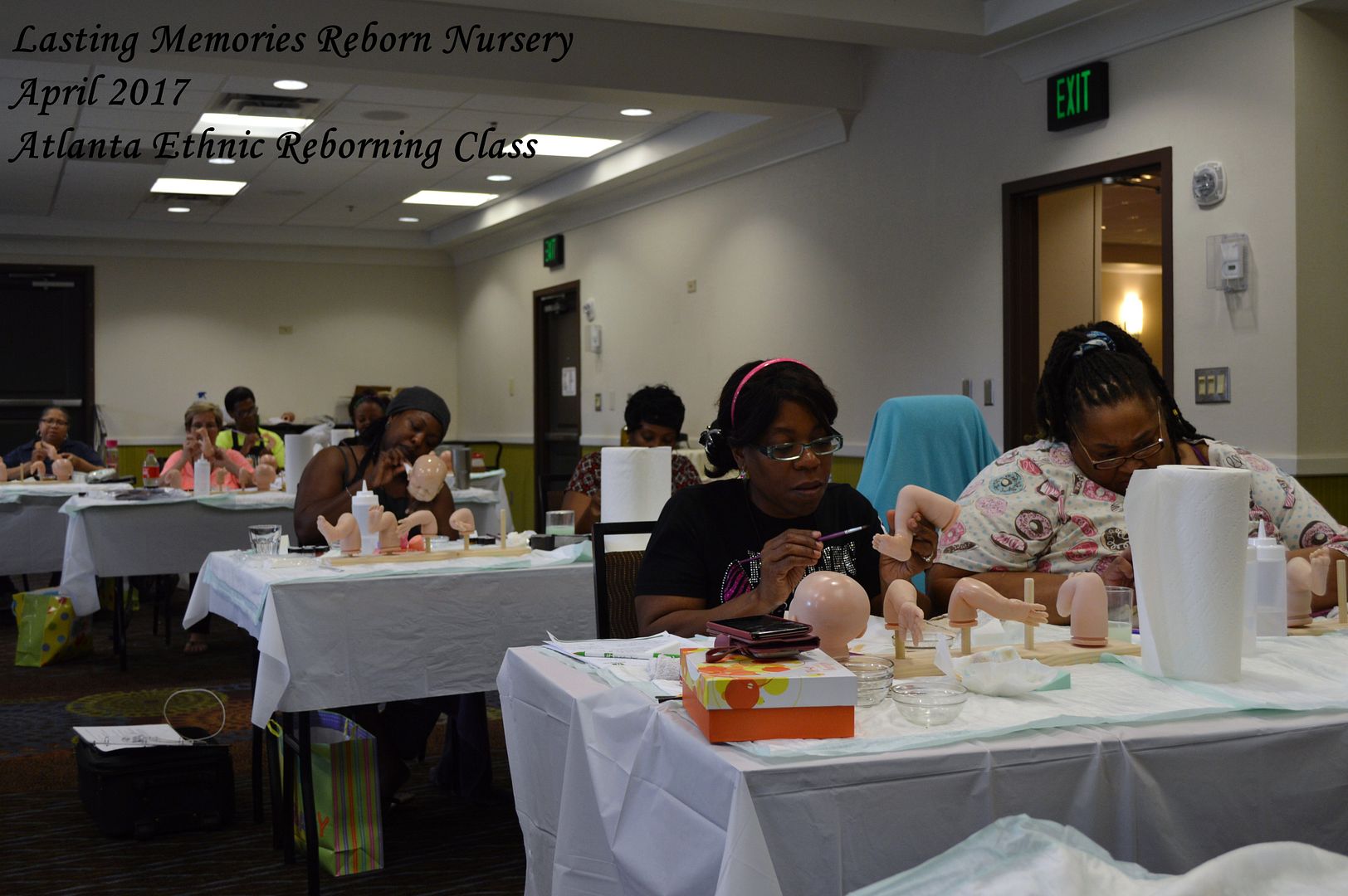 Working hard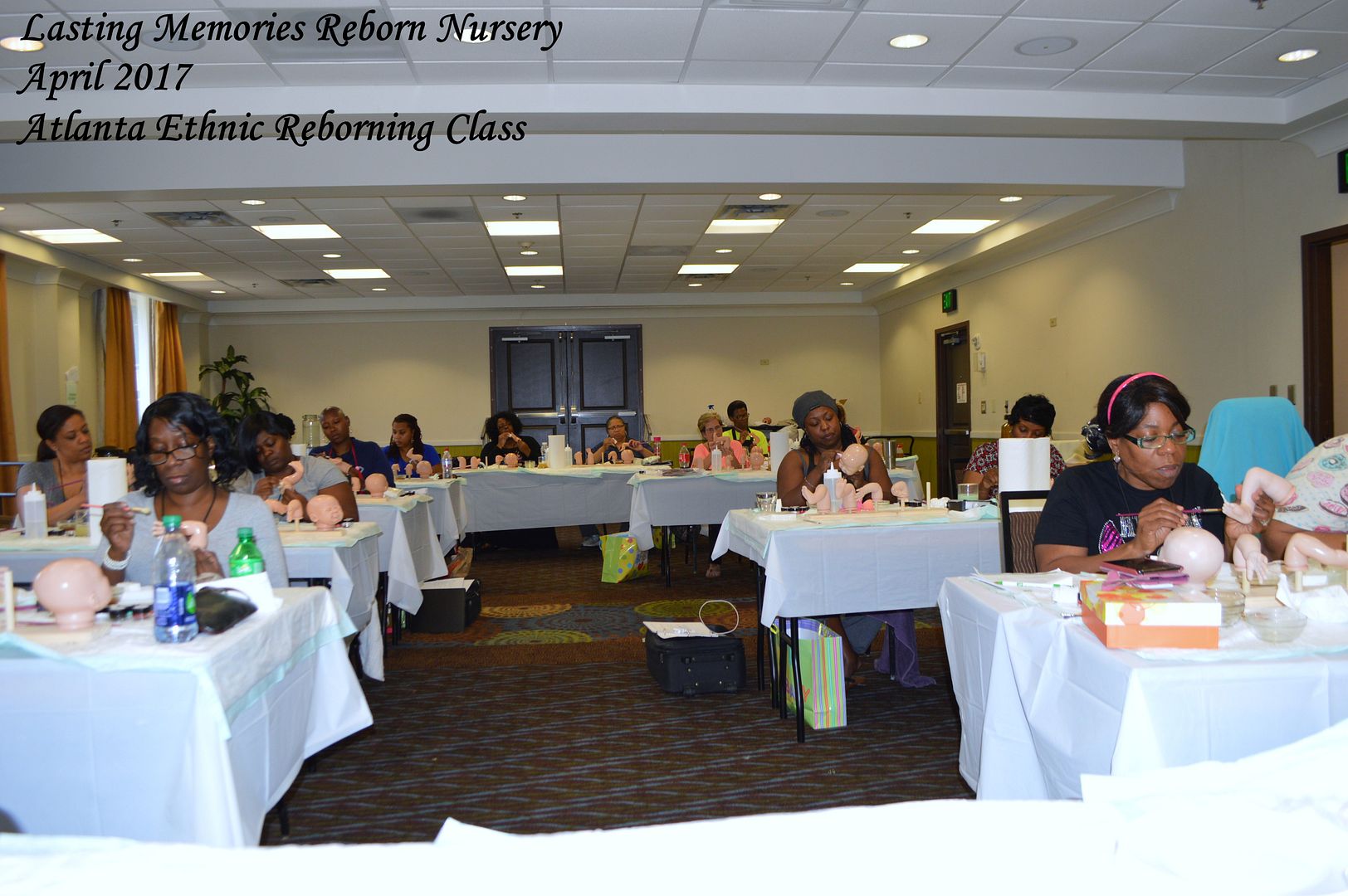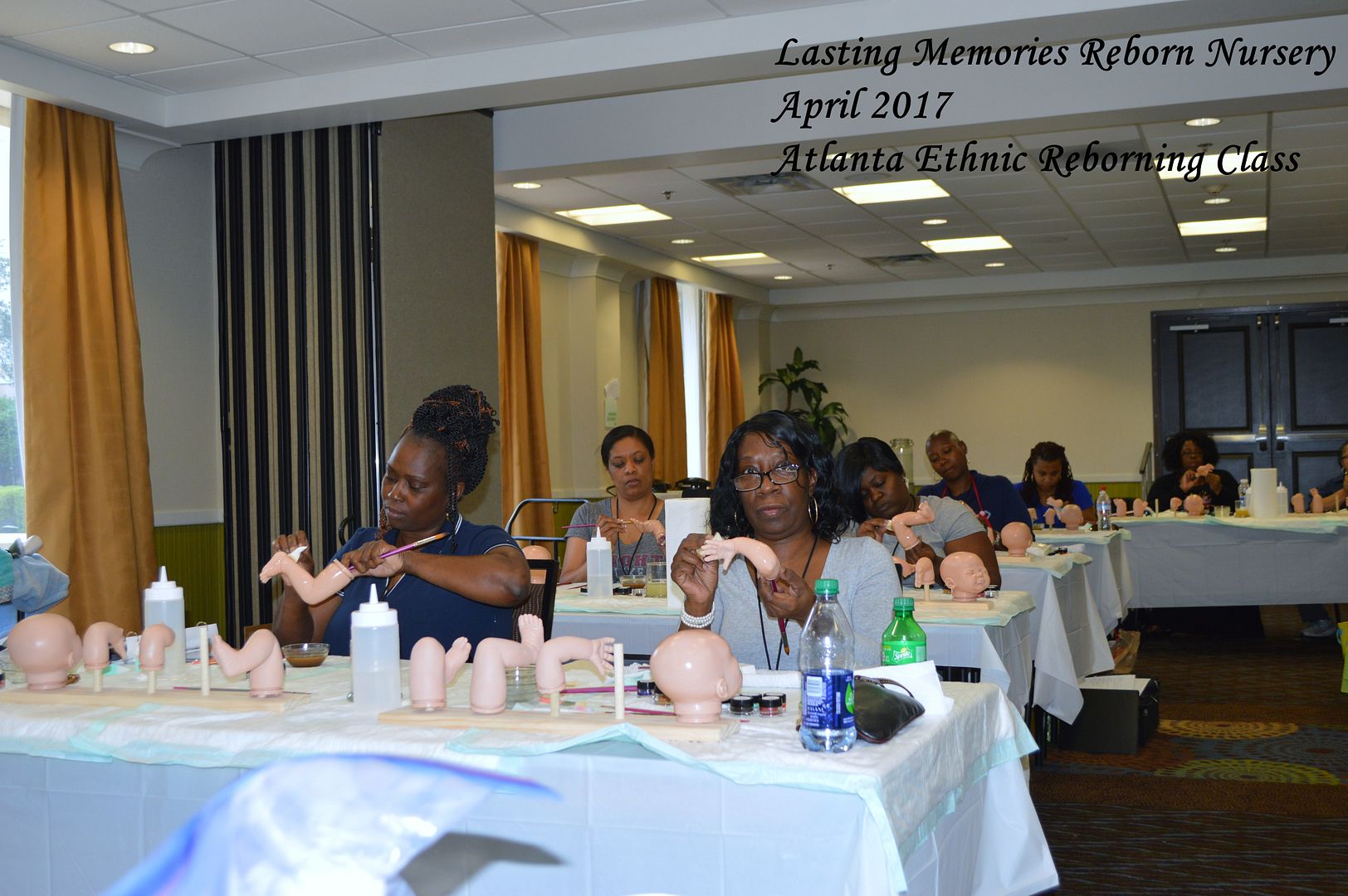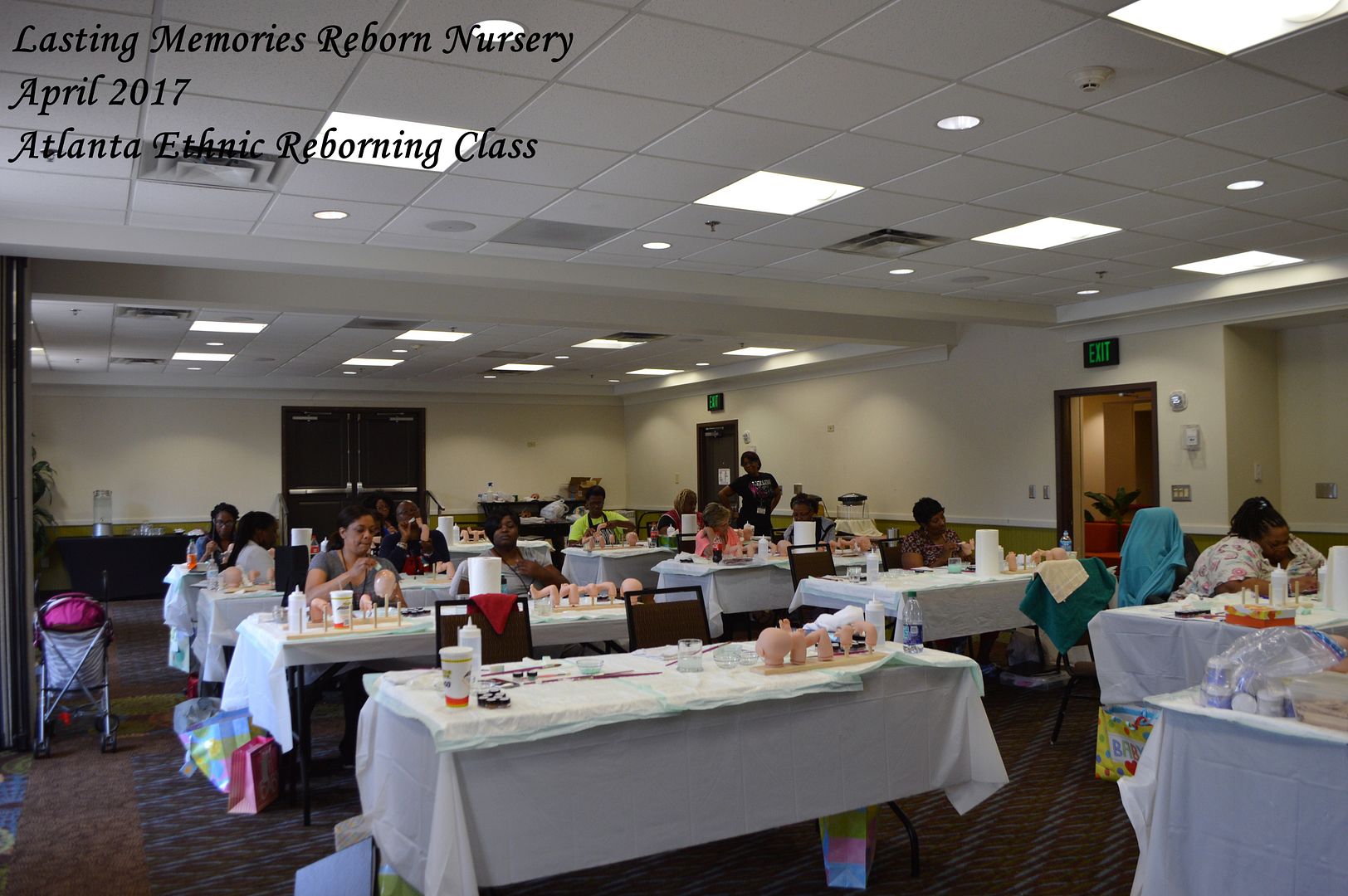 Here are some of the students with their finished baby that they created in class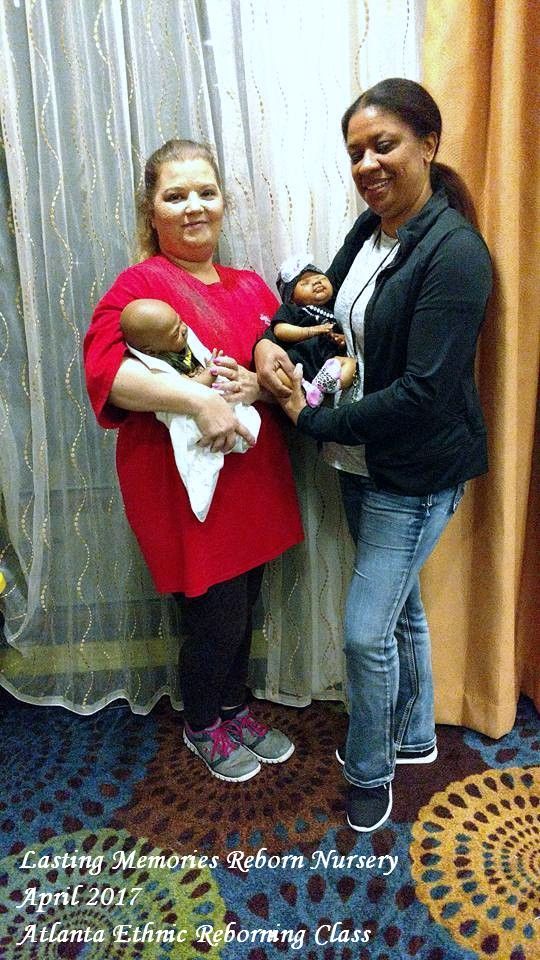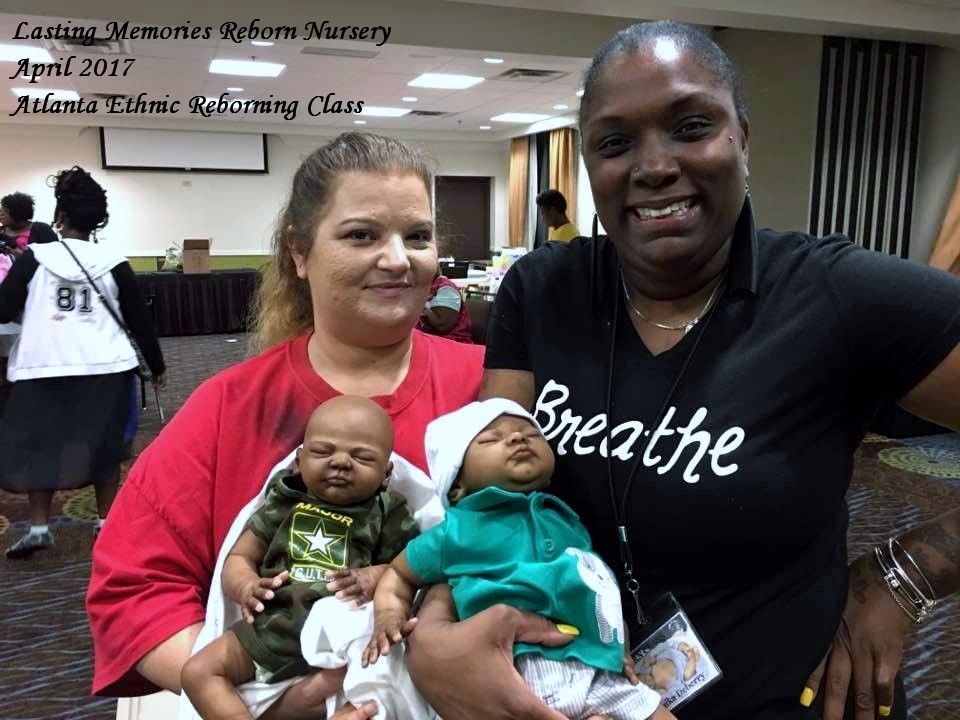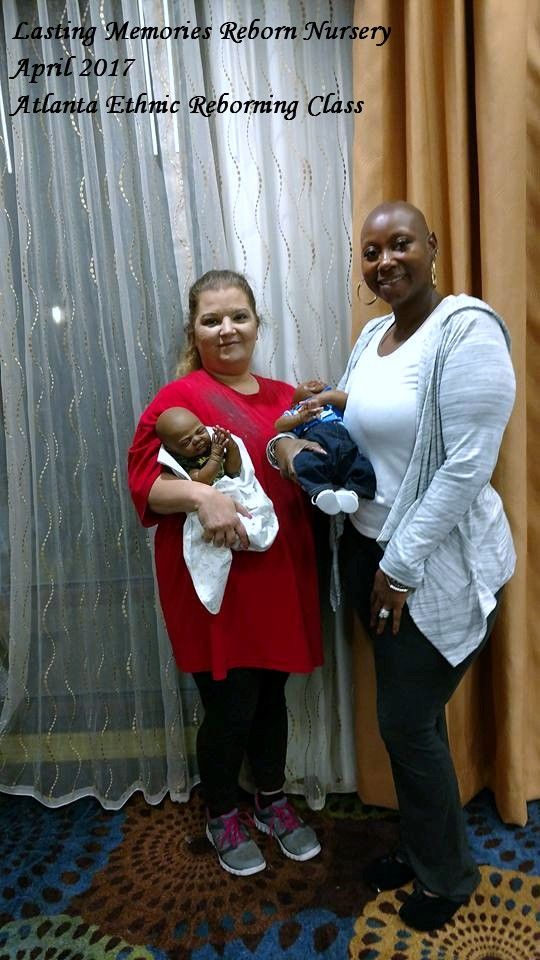 Getting ready to go home!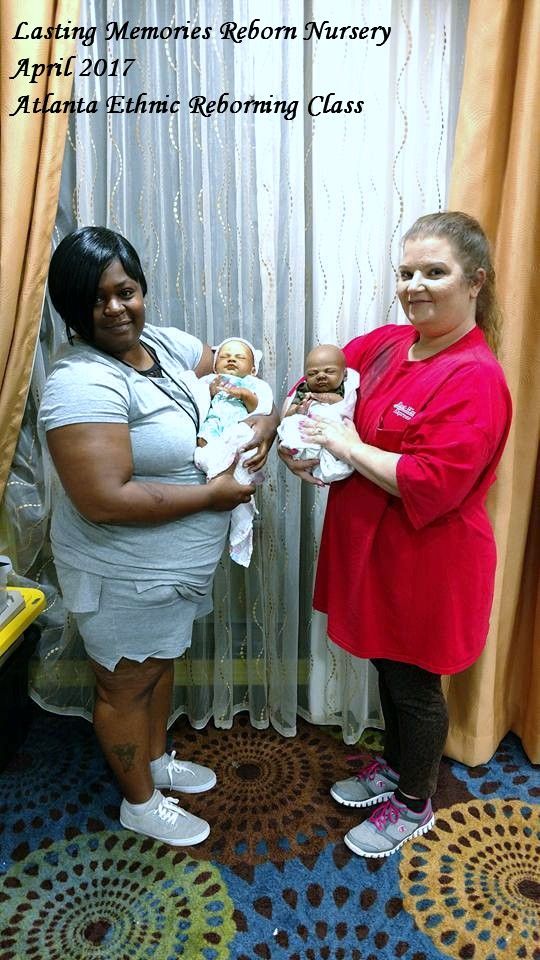 Monique Hicks my family. She was my right hand person through the entire class. Thank you for all of your help. From traveling up to my home to help me load the cars to helping me unpack and set up everything. I love you my friend.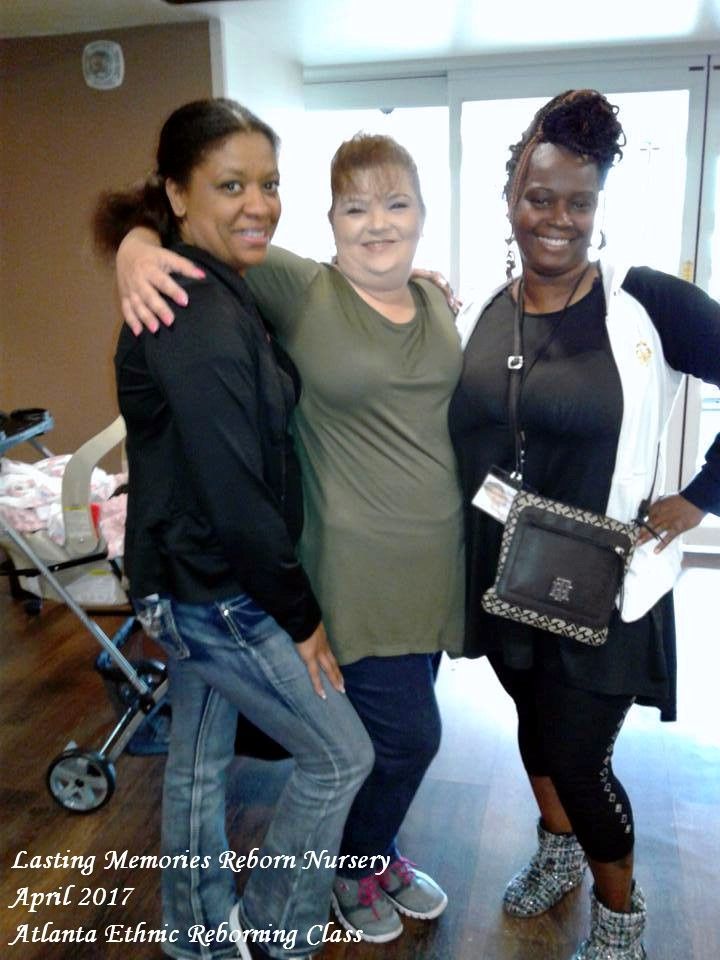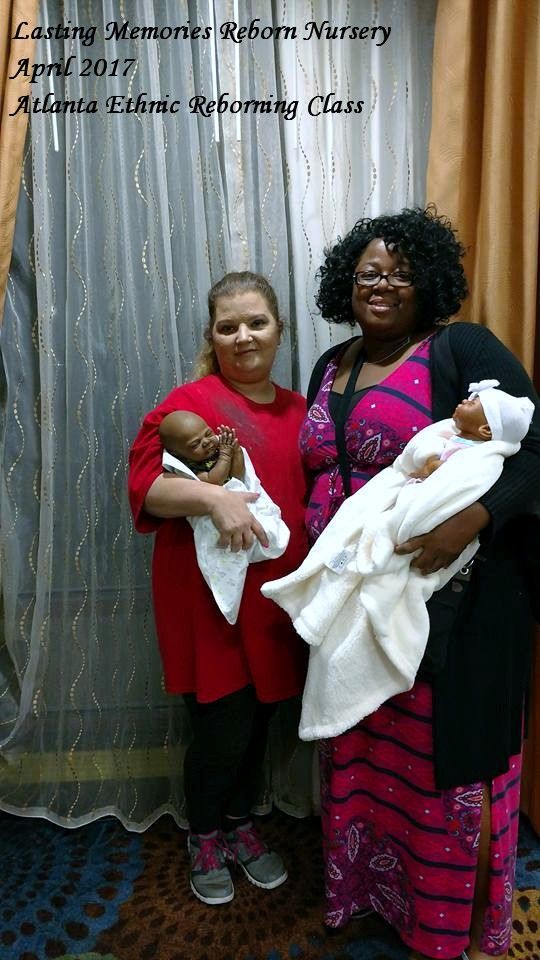 Private 2 Day Class Brenda W.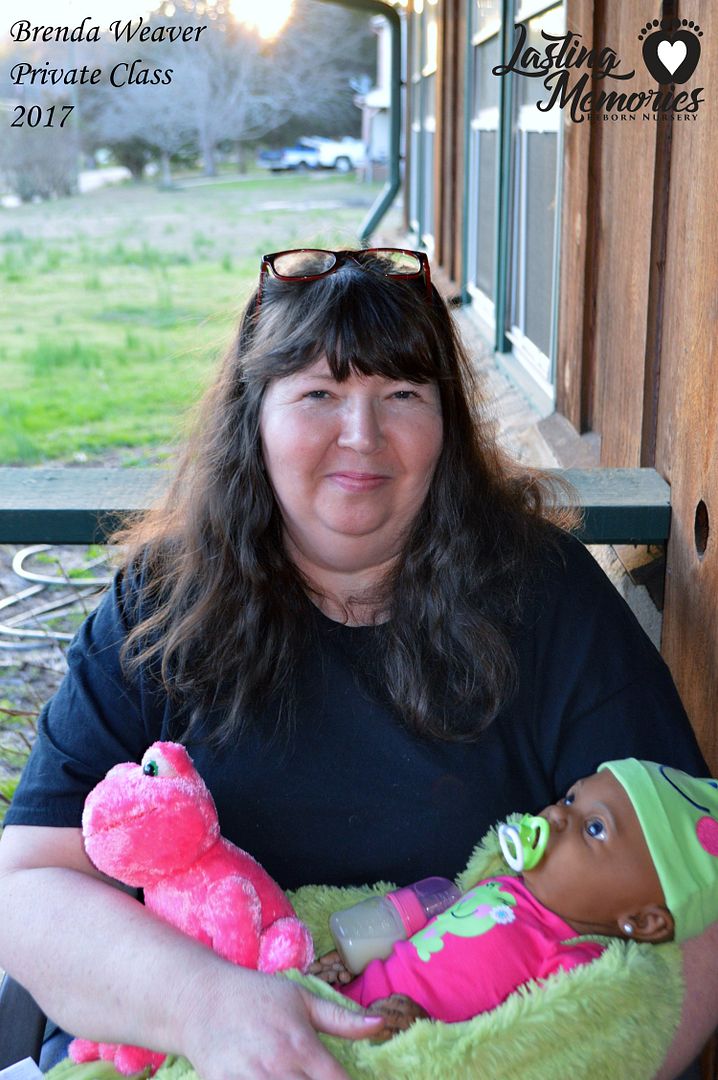 Private Class Shamika

I also had the wonderful opportunity of having Shamika come to the studio to take a 4 day class!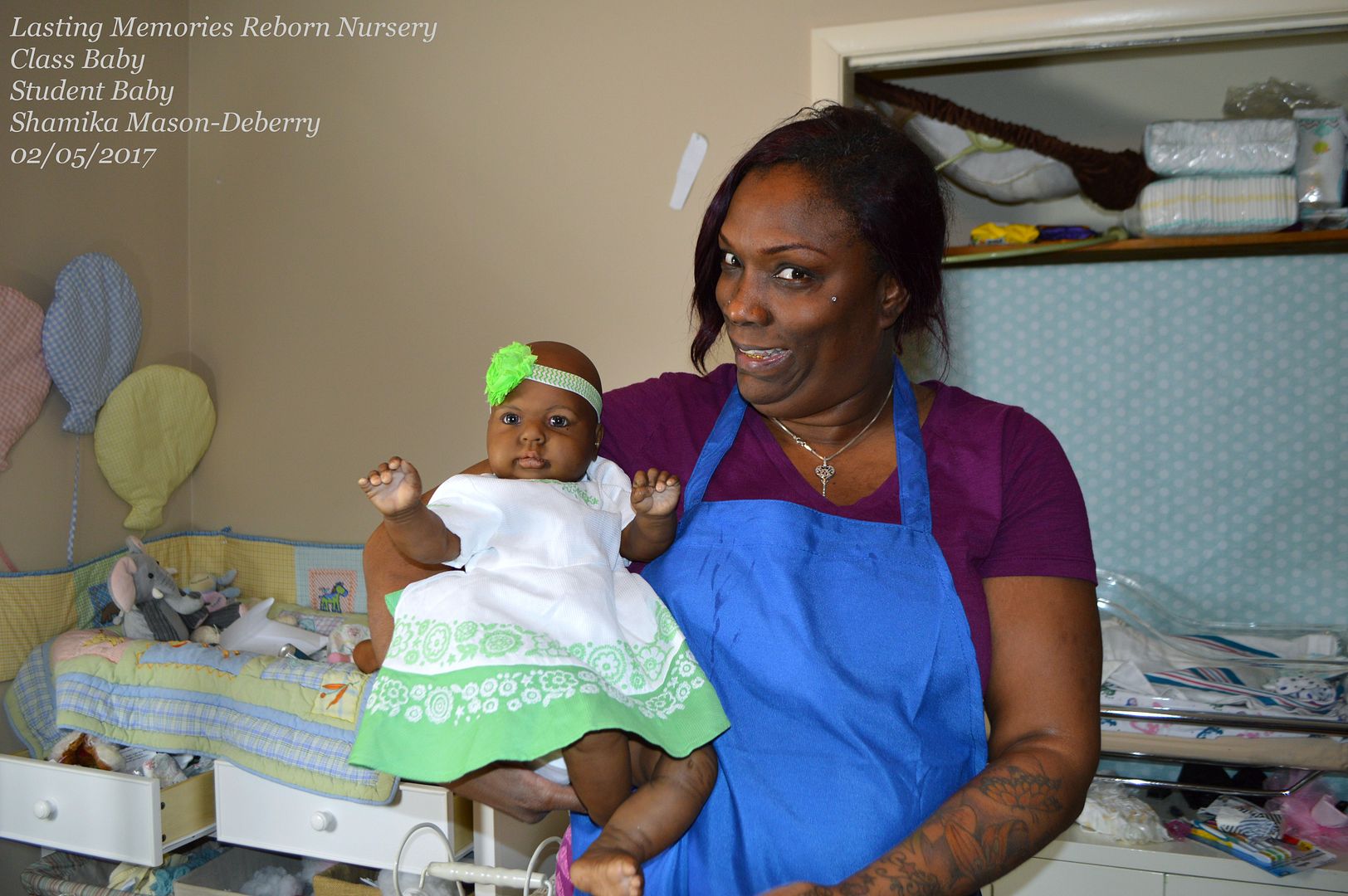 OHIO CLASS PHOTOS

I had a wonderful time in Ohio teaching a private lesson. This was a new experience for me as usually I only travel for group classes. We were able to have the class right in my hotel suite! Ayanna Burke was a natural at reborning and I am so very proud of the baby she created!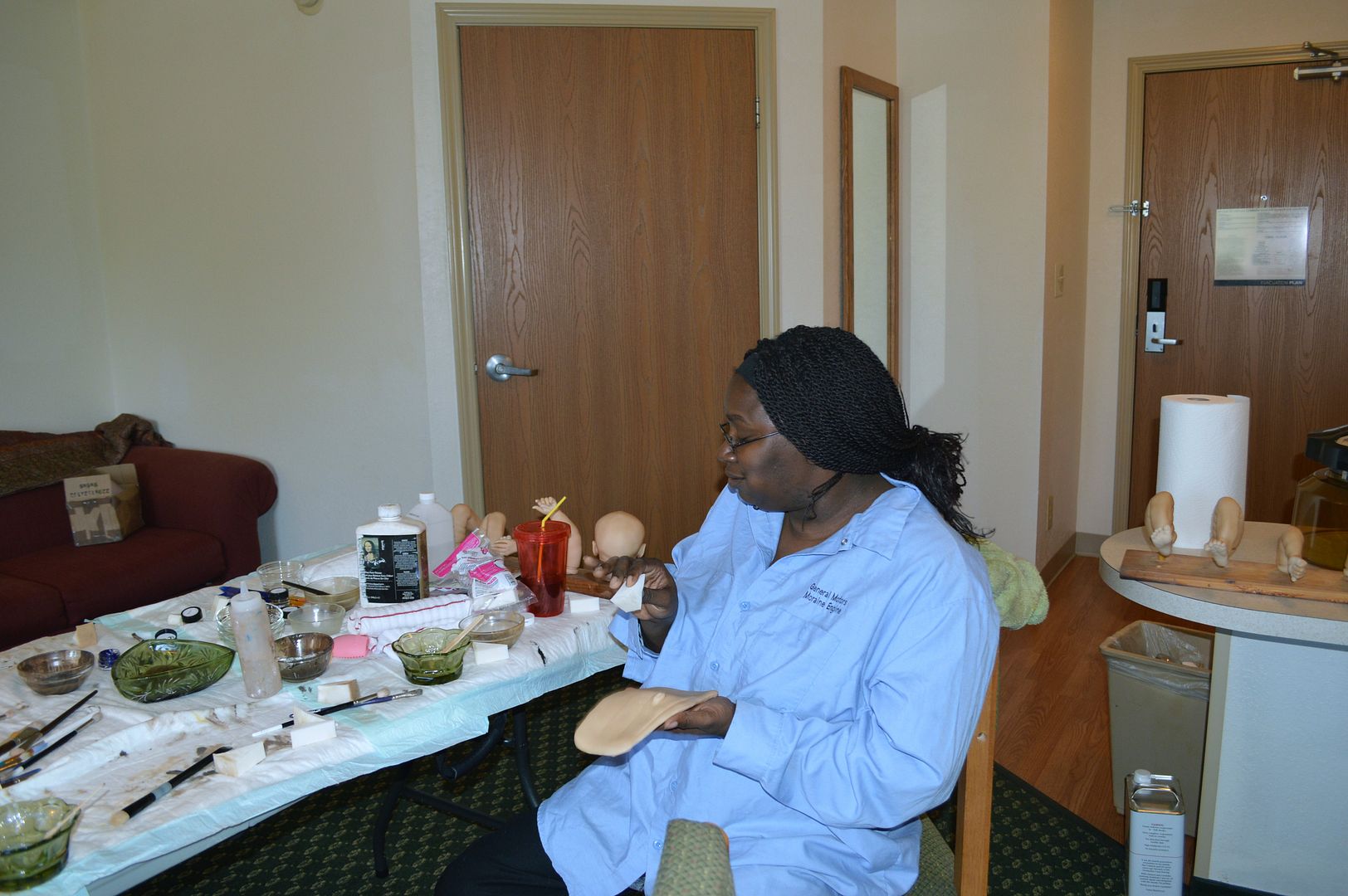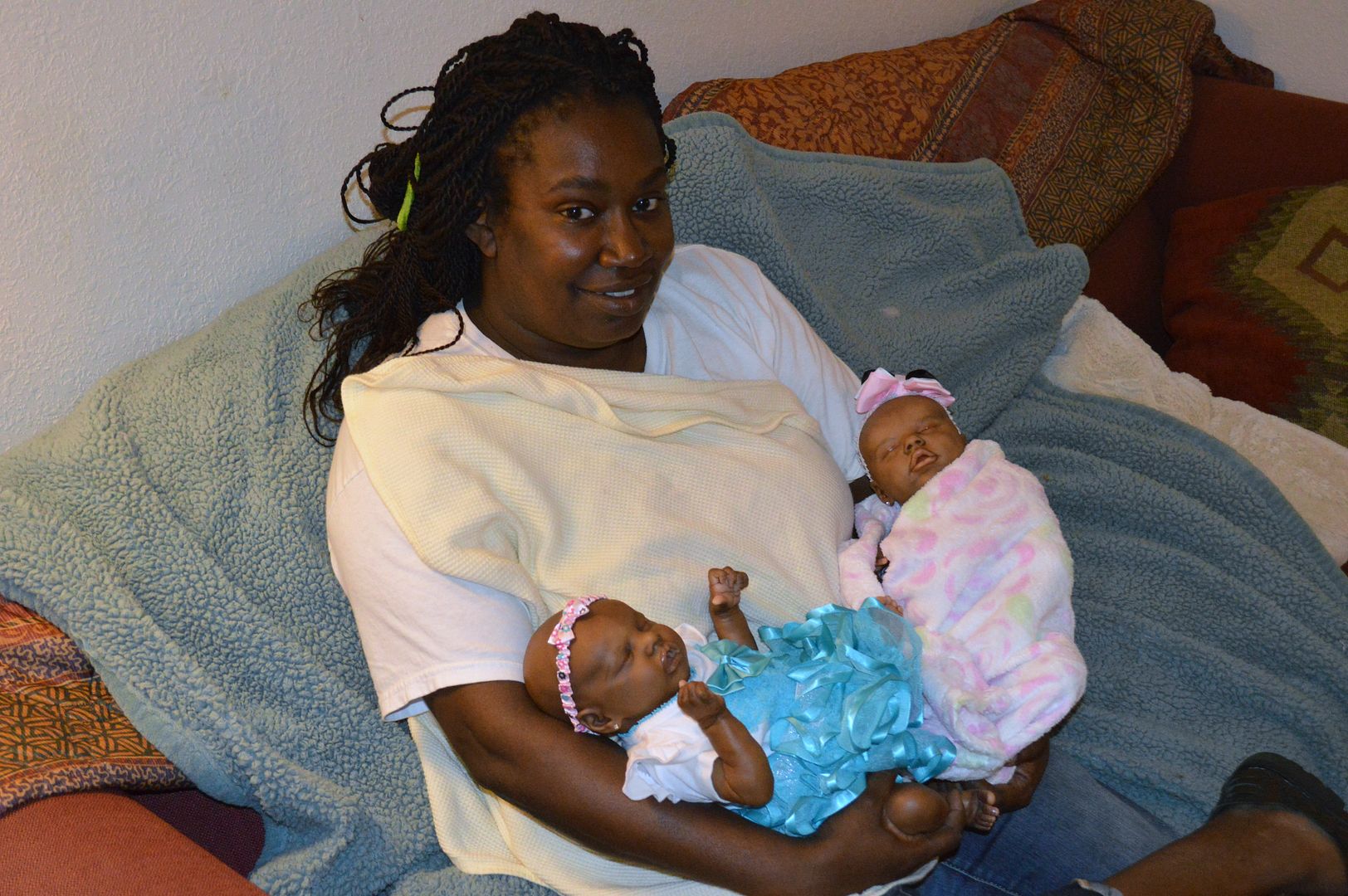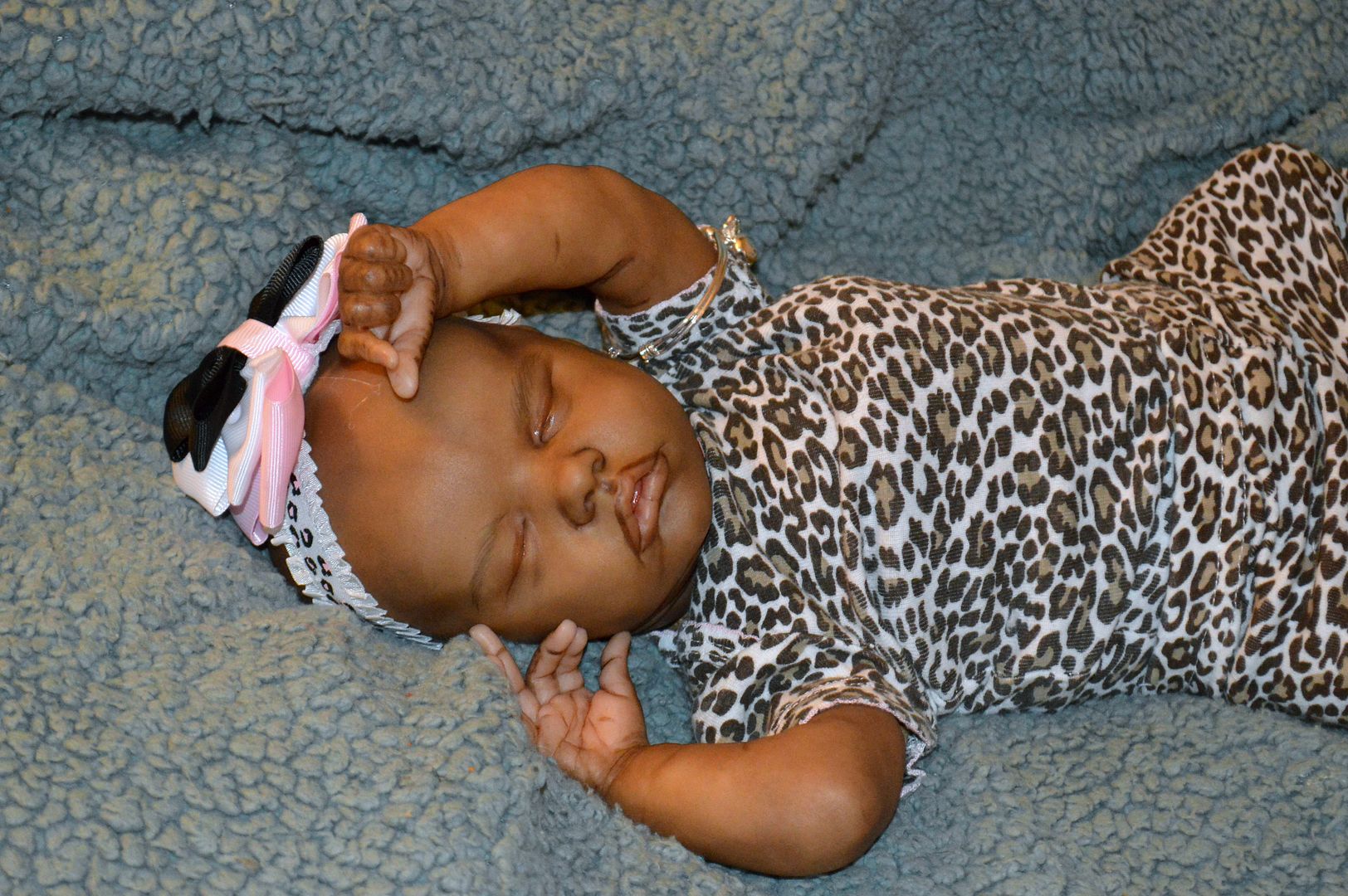 Tampa Class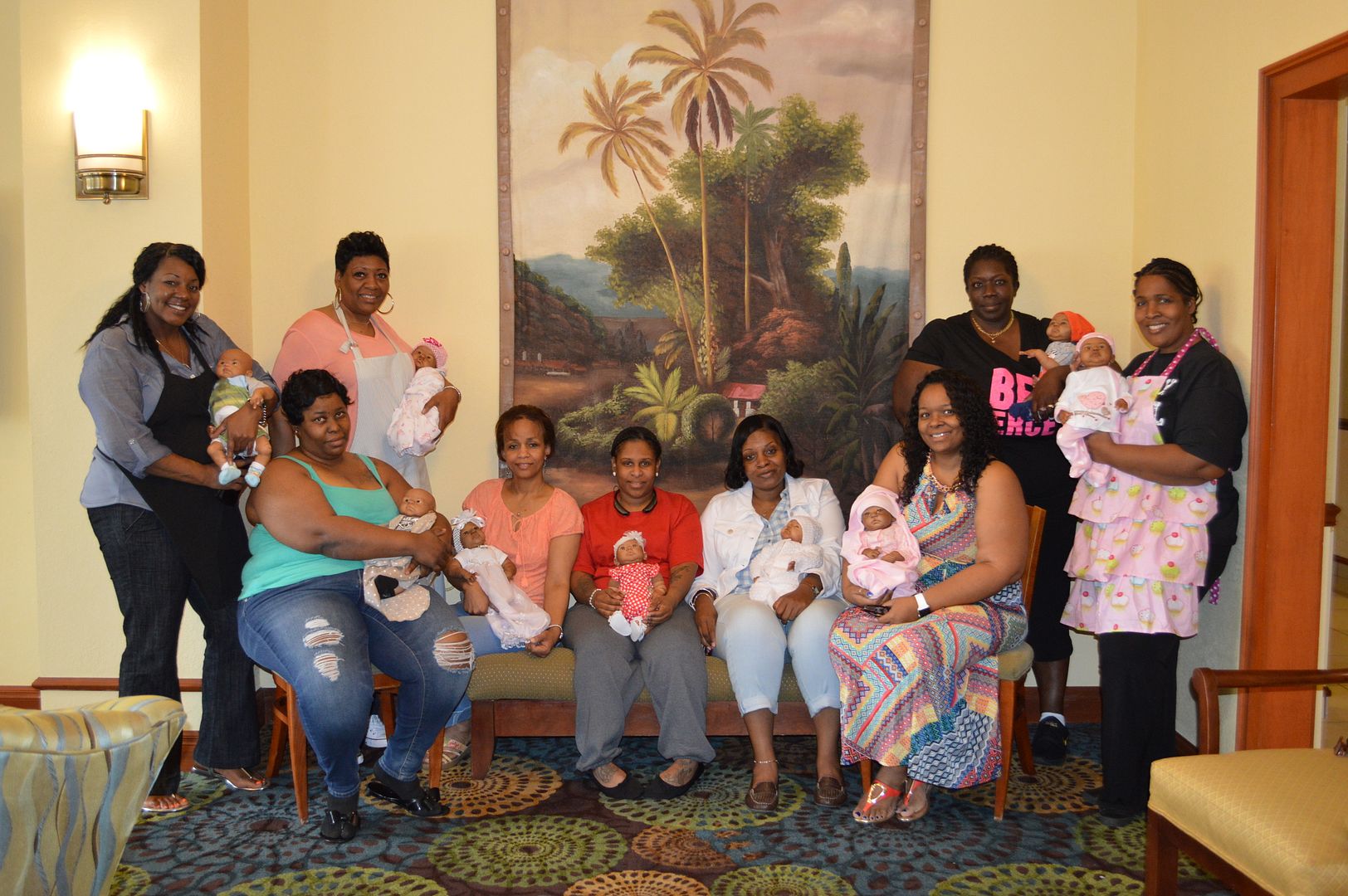 We had so much fun in Tampa and all of the ladies formed lasting bonds!!